Green lodging in Connecticut is kind to the natural environment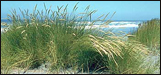 Green lodging is envionmentally friendly lodging. These hotels, motels and inns conserve water, use natural and local plantings; pratice recycling, reduce use of throw-away products, and conserve use of electricity and power.
Two Bridge Street Old Saybrook, CT, 06475 Phone: 860-395-2000 Toll-Free: 800-243-0212
The environment is more than a backdrop!
The first full service hotel to become part of Connecticut's Green Lodging Program, the Saybook Point Inn and Spa is eco-friendly in and around the property where the Connecticut River meets the Long Island Sound. Its solid commitment to energy efficiency and environmental protection make this elegant and historic retreat ready for the future while carefully attending to the present. Both its Marina and Spa have also been cited as clean and green. For more than 130 years, the Saybrook Inn has served luxury, comfort and great service in its spacious hotel rooms, suites and villas with sumptuous amenities, lavish spa treatments and health club, and the in-house Fresh Salt Restaurant. Outdoors, the Saybrook Point Marina staff provides outstanding service dockside. The scenic waterfront setting is yours at no extra charge.