Historic lodging in CT places you in the heart of the Constitution State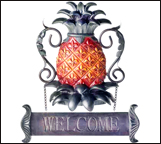 Connecticut is rich with historic places where the actions, decisions, and battles of the Colonial and Revolutionary periods actually took place. Many buildings from those times are alive and in use, remaining strong and dynamic through centuries. Staying at a historic
inn
or
bed and breakfast
or other type of lodging puts you in the heart of this state's foundational American history. Historic lodgings man be located in ancient buildings that actually served as hotels for travelers on horseback or stagecoach. Some are in re-created buildings, like old main street stores or industrial buildings. In all cases, the spirit of the places are carefully maintained.
36 Main Street Essex, CT, 06426 Phone: 860-767-1776
Where historic ambiance meets excellence in lodging and cuisine
One of the oldest continuously operated inns in the country, The Griswold Inn in Essex, Conecticut, opened its doors for business in 1776. For more than two centuries we've catered to overland travelers, sailors, and later yachtsmen. Today Essex' golden era of steamboating is remembered well in our outstanding collection of marine art from the period. Prints by Currier & Ives and Endicott & Co., ship's portraits by James Bard, Antonio Jacobsen, and others, and illustrations by Samuel Ward Stanton and Norman Rockwell cover the walls. Through the later 20th century, dining rooms were expanded and the owners purchased nearby historic propertiesd to offer additional lodging. Today the "Gris" remains the center of a thriving community, offering a unique experience and a comfortable connection to the past.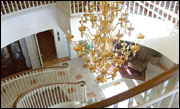 7 Main Street Middletown, CT, 06457 Phone: 860-854-6300 Toll-Free: 800-637-9851
Boutique lodgings fit sweetly in a 19th-century Main Street home
Built in 1810 as a Main Street residence, the Inn at Middletown recalls an era when the city was an important seaport. And as a boutique hotel, we strive to retain the building's charm and historic character. Our 100 elegantly-appointed guest rooms and suites evoke classic New England living, with colonial-style mahogany furniture and classic gold-framed paintings. In our on-site Tavern at the Armory restaurant, relax by a crackling fireplace as you dine on classic New England fare. The area around our hotel is a wonderful historic setting. We're nestled beside the scenic Connecticut River, surrounded by the charming shops, boutiques and authentic ethnic restaurants that line Main Street. And we're just two blocks from the campus of Weslayan University.
85 Lyme Street Old Lyme, CT, 06371 Phone: 860-434-2600
Savor Old Lyme's historic past in a classic New England Inn
A perfect weekend getaway, this historic inn offers a relaxing escape in a beautiful, New England setting. Every touch is unique in its design and brings to life the original beauty of the Old Lyme Inn estate. Matching modern amenities with traditional charm, each of the thirteen fully-restored guest rooms hold views of the Inn's historic barn, Lyme Street and the Frances Griswold Museum. Relax with gas fireplaces, flat screen televisions, Wi-Fi and tumbled marble bathrooms with large showers set inside an atmosphere with antique furnishings, custom duvets organic linens, and local artwork. Since 2012, the Inn's restaurant has become a favorite meeting place for visitors and locals alike, and you can enjoy the finest in jazz at the intimate Side Door Jazz Club.
One Haynes Street Hartford, CT, 06103 Phone: 860-246-1881
Victorian beginnings not forgotten in chic Hartford hotel
In the building that J.P. Morgan once called home, 21st century guests can expect to be treated like members of the upper crust. That's because The Goodwin hotel, which began life in 1881 as an apartment building, has retained 19th century standards of attention to detail and exceptional service. But that's not the only thing the boutique hotel has retained. Nods to the past include original fireplaces in some rooms, restored built-in wood closets, a stately black marble reception desk and the hotels's iconic, ornate terra cotta facade. Although The Goodwin's exterior says Victorian era, on the inside, modern touches include spacious bathrooms and seating areas in guestrooms and suites, a fitness center and two sophisticated but cozy dining/bar venues.