Fun for children and families, from riverboats to dinosaur hiding places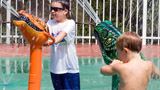 Family activities in Connecticut include things as diverse as tracking evidence of dinosaurs to exploring a shipbuilding village of 1830 to visits with Beluga whales. The state boasts lots of child-oriented and science-oriented museums that will keep kids occupied for hour after hours. There is lots to do, indoors and out, in all seasons of the year. Lots of resorts and hotels and inns welcome kids with
family friendly lodging
.
One Museum Drive Greenwich, CT, 06830 Phone: 203-869-0376
Kids are welcome to explore the natural and electrical world at Bruce Museum
Turtles. Fossils. Ants. Seaweed! Think you're going to keep the kids out? Part of the mission of the Bruce Museum is education about the world around us, through the works of artists and hands-on exploration that can get muddy at times. The Bruce Museum welcomes adults and children to puzzle over paintings and pore over penguins and more. Learn about the fundamental principles behind electricity such as magnetic fields, electric charges, and battery technology in our new exhibition Electricity, a special show developed by The Franklin Institute. Electricity brings the science and history of electricity to life through engaging hands-on activities including Plasma Tubes, Jumping Rings, Solenoid, and Jacob's Ladder.
1355 Boston Post Road Guilford, CT, 06437 Phone: 203-453-2338
Find fantastic family fun and support your local farmer
Almost nothing beats family fun like picking up fresh produce right from the farm. Open year-round, Bishop's Orchards continues a 144-year tradition on 313 acres where you can pick strawberries, blueberries, raspberries, peaches, pears, apples, and pumpkins. The farm market has grown from a roadside stand to a wholesale supplier of fruits and vegetables to New York and New England. It's also a thriving retail market, fully operating bakery, specialty food grocer and most recently, a winery. The kids will love the llamas, alpacas and goats and the G-Scale train with cars from the NYNH Railroad circling overhead. Get your farm fresh produce and an authentic farm experience at the same time. Look for the "big red apple" known far and wide.
1650 Hartford-New London Tpke. (Rt. 85) Oakdale, CT, 06370 Phone: 860-443-4367
Dino-Sized Family Fun Awaits!
Conveniently located minutes from Mystic, Connecticut in the heart of Mystic Country, The Dinosaur Place at Nature's Art Village offers a full day of family fun for children, and adults, of all ages! The Giant T. Rex Mascot, Monty, welcomes your family to this 60 acre outdoor adventure park. Explore over a mile of dinosaur-filled nature trails featuring more than 40 life-sized dinosaurs and wrapping around a scenic seven acre man-made lake with its own active volcano! During the summer, cool off in New England's largest SplashPad, a unique zero-depth water park. Children will love getting lost in a"MAZE"asaurus dinosaur-themed maze and playing on Monty's playground featuring the custom-made SpaceNet, a 15 foot tall three-dimensional swinging, vibrating, climbing web. More adventures await guests throughout Nature's Art Village, including digging for gems, panning for "gold" and unearthing dinosaur bones in Discovery Depot, the indoor adventure center.
1225 Ocean Avenue New London, CT, 06320 Phone: 860-447-3031 Toll-Free: 800-510-7263
Rated one of the best beaches by National Geographic
There's family fun and more at Ocean Beach Park. New this year is our Splash Park for kids under 8. For more water fun we have the ocean, of course, an Olympic-size swimming pool and triple waterslide. Our award-winning lifeguard staff is on duty for your safety. For more fun we have rides, mini-golf, and a Family Fun Center with a video arcade. Kids can enjoy our playground and adults can work out in the health club. The nature walk and observation deck let you enjoy our natural beauty. When all the activity makes you hungry you have dining choices; our full-service restaurant, a food court, or ice cream stands. Ocean Beach Park can also accommodate picnics and corporate events. Our nightly entertainment schedule includes Classic Car Cruises on Mondays; kids movies on the beach Tuesday; live magic on Wednesday; Sock Hop on Thursday; and live bands on Friday.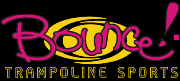 21 Prindle Lane Danbury, CT, 06810 Phone: 203-992-9000
All together now – jump and bounce for joy
The entire family can bounce and jump safely and under supervision at this one of a kind trampoline park. The Parent lounge has a large observation deck, 9 television screens that stream to your phones and headphones, a healthy snack bar, free Wi-Fi, and 40 charging stations. Kids under 5 will love their own indoor trampoline court, foam pit, and slam dunk basketball lane. Tumble mats launch the older kids into a triple foam pit area and the they can slam dunk a basketball or jump into a round of dodgeball. Dual Xtreme! Ninja Courses challenge agility and strength with cargo net climbs, swinging rings, a rock wall, and much more. Perfect for birthday parties, winter and rainy day activities.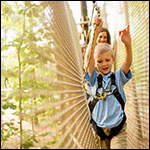 A.W. Stanley Park - 2233 Stanley Street New Britain, CT, 06053 Phone: Toll-Free: 800-971-8271
Bring the family and get your zip on.
Bring your little and not so little monkeys and go ape in the forest canopy of New Britain's A.W. Stanley Park. Children as young as 10 are welcome. Instructors will equip everyone with harnesses, pulleys and carabiners, run a safety briefing and training, and then send you on your way on the adventure course with five individual sections and up to 40 crossings/obstacles which include, rope ladders, net bridges, Tarzan swings and zip lines that you will cover in 2-3 hours. This family adventure park is educational and beyond exciting and your visit helps support the important work of the park. Enjoy the outdoors, get pumped, and get out of your comfort zones. In short, go ape. See special group programs and discounts.
40 Sargent Drive New Haven, CT, 06511 Phone: 203-812-9981
Play nice together on a one of a kind indoor ropes course
Here's the ultimate in indoor physical activity for the whole family - Jordan's IT Adventure Ropes Course, the largest such activity in the world. Enjoy an incredible adventure on two 60' high ropes courses. Climb and zip and jump and walk amidst swinging beams, angled rope ladders, cargo nets, bridges, and planks. Watch 1000 water nozzles dance to lights, stereo sounds and music. Soar across the longest Sky Rail zip lines ever made high above the restaurants and Waltzing Water show - and remember to keep your feet up, you may get wet! Other activities have you free-falling 50' down to the ground, crossing the 200' catwalk, and climbing wobbly poles and vertical walls that only take you higher with each step. Stop in for some kid-friendly family fun, ages 2 and up.
77 Forest Street Hartford, CT, 06105 Phone: 860-522-9258
The Family Tour introduces kids to Harriet Beecher Stowe
Who was the most famous American woman in the 19th century? Abraham Lincoln is reputed to have greeted Harriet Beecher Stowe with "So you are the little woman who wrote the book that started this great war." At Hartford's Harriet Beecher Stowe Center, your kids will learn about Stowe, the internationally famous author of the selling anti-slavery novel Uncle Tom's Cabin. The Family Tour – specially sized for kids 5-12 (accompanied by an adult) - brings the life and impact of Connecticut's First Lady of Literature to light for families with story-telling, journaling and historic letters! Weekends and school vacation weeks at 1:30 PM. Reservations suggested: 860-522-9258 x 317 or Info@StoweCenter.org.
One Railroad Avenue Essex, CT, 06426 Phone: 860-767-0103 Toll-Free: 800-377-3987
Much more than a Choo Choo
Climb aboard the only steam train and riverboat connection in the U.S! Kids will enjoy riding in the vintage coaches alongside farms, ponds, and boat yards, and spotting swans, ducks, and egrets. The 12-mile, narrated roundtrip brings passengers to Deep River Landing, where the riverboat continues the adventure with a 1¼-hour cruise on the breathtaking Connecticut River. The steam train returns visitors to Essex station. Throughout the year, there are several special events specifically for kids: In April and May, Day Out with Thomas; In July, Circus Train; mid-November through December, Santa Special (daytime) and North Pole Express (nighttime).
55 Coogan Boulevard Mystic, CT, 06355 Phone: 860-572-5955
Underwater family fun at Mystic Aquarium
At Mystic Aquarium, the joy seen across every guests face inspires our mission. Families are introduced to thousands of marine animals including beluga whales, African penguins, rescued seals, colorful fish and more. Hop into our frogs! exhibit and jump into the world of over 30 different species of frogs. Hands-on opportunities welcome curious children to touch sharks, stingrays and even exotic reptiles. Our sea lions will take your breath away as they demonstrate exciting behaviors. Take a virtual ride at our 4-D Theater or immerse your mind at the National Geographic Theater. Feel the rush of adventure as you discover the globe's most extreme environments in Exploration: Wild! where you'll encounter 6' alligators. Sea more at MysticAquarium.org.
Schooner Wharf - 15 Holmes Street Mystic, CT, 06355 Phone: 860-536-0416
Haul Away! Bring the whole family sailing.
Sail away aboard the traditional sailing schooner Argia for a journey into the past. The adventure begins with a tour by water of the famous Mystic Seaport Museum and its Tall Ships. Join the crew, if you like, to raise sail the old fashioned way or lend a hand steering the ship. Pass through Mystic's Historic Bascule Bridge, a national historic landmark, as you slide down the Mystic River. Morgan Point Lighthouse and the quaint fishing village of Noank greet you at the river's mouth, followed by islands and peaceful sailing. Snacks and lemonade are provided.

May 1st through late mid-October, choose a half-day or sunset cruise aboard ARGIA!
32 Reeds Gap Road Middlefield, CT, 06455 Phone: 860-349-1793
Have great family fun and learn about today's farms and farmers
Teach your kids what a farm is and what farmers do at this beautiful destination on the Connecticut River. Run by the same family for almost three hundred years, Lyman Orchards invites families to be famers for a day from June to October to pick nearly 100 varieties of fruits. You can call the 24-hour hotline for crop and field conditions, varieties, and market prices. The exceptional Farm Market has baked goods including award winning pies all made in the Farm Bakery. Take home the Eco friendly fruits and CT grown vegetables grown with naturally occurring controls such as ladybugs and other predators. For a special treat, bring your clubs and play golf on the farm's two championship golf courses.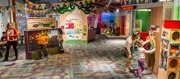 Matthews Park - 303 West Avenue Norwalk, CT, 06850 Phone: 203-899-0606
A "wow" experience for all ages, even adults!
Stepping Stones Museum for Children in Norwalk, Conn., our mission is to inspires lifelong learning. We do that with fun and fascinating exhibits. Climb aboard our solar-powered train, and (weather permitting) take a ten-minute trip through Matthews Park. Wander about our garden and listen while whimsical sculptures use sun, wind, and water power to produce musical sounds. In our Energy Lab kids are mesmerized by a raceway powered by water, or when balls are whisked away down a wind-powered maze. They'll learn about evaporation first hand by painting with brush and water, and then seeing their paintings disappear. We have exhibits designed for all ages ten and under, including toddlers and infants. Adults will be fascinated, too.
Maritime Aquarium at Norwalk
10 North Water St. Norwalk, CT, 06854 Phone: 203-852-0700
Kids and parents can visit nose-to-nose with sharks, seals, river otters, wrinkly sea turtles, and stinging jellyfish. Educational public cruises, changing exhibits, a working boat shop, hands-on touch tanks, toddler play area, and an IMAX movie theater with a screen that's six stories tall make this a place of seafaring adventure.
Beardsley Zoo
1875 Noble Ave. Bridgeport, CT, 06610 Phone: 203-394-6565
This zoo exhibits hundreds of animals, from tigers to monkeys and everything in between. Habitats for children to explore include a South American rainforest and a New England farmyard. For quite time, there is a picnic grove, carousel, Victorian greenhouse, and café. Summer programs include Animal Tales and A Day at the Ocean.
This nature center is a wonderful place for kids to run, play, climb, explore, and also learn about nature. There is a large variety of interesting activities. Open daily, year-round. See
full description
of Ansonia Nature and Recreation Center.
The Bushnell Park Carousel
Jewell Street at the Memorial Arch Bristol, CT, 06010 Phone: 860-585-5411
Kids and adults both are entranced by this hand-carved carousel with 48 horses, two chariots, stained glass windows, mirrors reflecting 800 twinkling light bulbs, and a Wurlitzer band organ. Open May to October, Tuesday to Sunday; September and October, Thursday to Sunday. Call for seasonal changes in hours.