Sightseeing in Connecticut includes variety of tours and cruises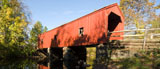 Sightseeing in Connecticut can range from a pleasure boat cruise around a historic lighthouse to a day of horse back riding, a visit to a farm, or just a lovely
scenic drive
in the rural landscape of Litchfield or along the shore of Long Island Sound. Connecticut has an endless variety of attractions, museums, and sites of Colonial and New England history.
12 Steamboat Wharf Mystic, CT, 06355 Phone: 860-536-0416
Half-Day Sailing Adventures… Romantic Evening Cruises
Your visit to the seafaring village of Mystic is incomplete without a cruise aboard the Schooner ARGIA. From her wooden deck, you will see the Captains' homes along the river and hear about this area so rich in maritime history. Relax as you sail by scenic coastlines, islands, and lighthouses, or help the crew hoist and trim the sails. Each cruise includes complimentary snacks and lemonade. You may also bring your own beverage and food - coolers, ice, napkins, and cups are available.
Departures Daily at
:
9:30am (weekends & holidays only)
Noon
3:00pm
6:00pm (5:30 after Labor Day)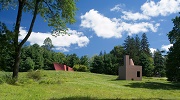 199 Elm Street New Canaan, CT, 06840 Phone: 203-594-9884
The strange and magnificent home of architect Phillip Johnson
Bring your camera and your walking shoes and suspend your idea about what a house is. Traverse this remarkable 49 acre property in New Canaan Connecticut and prepare to be amazed. Once his country home and now a museum to architect Philip Johnson's life and work, you'll find a Glass House that's really a clear box with no walls dividing a single interior space. Johnson had 14 structures built, each to serve various functions. The pavilion was designed for parties and viewing the scenic landscape. Johnson slept and read in the Brick House and studied and worked in the library. The Grainger had air conditioning and the TV. A National Trust Historic Site, it's open May 1 to November 30.