Unique Wedding Venues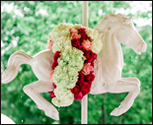 There has never been a couple or romance like yours, so your wedding should be equally unique. With help from your own ideas and designs, Connecticut resorts and parks can make your wedding the
romantic getaway
of a lifetime.
Beachside or lakeside settings, gazebos, gardens, candle or torchlight – these wedding venues want to make your perfect day unfold exactly as you have in mind.
104 Goose Green Road Barkhamsted, CT, 06063 Phone: 860-379-4050
Special is your day and this picturesque wedding venue
This unique and picturesque wedding venue is set at a wedding and special event facility in Barkhamsted, CT. Just one wedding – yours – will be on the docket on the day you choose to celebrate your love with family and friends. Indoors near the grand fireplace, you'll enjoy a stunning view of the Litchfield hills as they drift toward the Berkshires with seating up to 300. Outdoors, gather at the Pavilion within view ot the pond and pool for a more casual, open-air ambience and seating for up to 250. With 12,000 square feet of banquet hall space and menus from casual barbecues to formal sit down dinners you'll have every amenity customized to meet your and your guests' every desire.
74 Interlaken Road (Route 112) Lakeville, CT, 06039 Phone: 860-435-9878 Toll-Free: 800-222-2909
Exclusive Weekend Weddings in CT's Litchfield Hills
Nestled in the beautiful Litchfield Hills of northwest Connecticut, the Interlaken Inn provides a unique lakeside setting and world-class cuisine beneath the marquis tent. Outdoor garden weddings are a specialty, together with a weekend full of dining, events and family memories. Enjoy a rehearsal dinner / barbecue and night time bonfire at the lake. Golf, hiking and other outdoor activities will engage your guests on Saturday morning. And – the most perfect lakeside ceremony and garden reception await. The Inn is perched on 30 acres of English cottage-style gardens, shimmering lakes and manicured lawns, which provides a stunning backdrop for beautiful and memorable weddings. A Weekend Wedding isn't complete without the extra touches! Make your event memorable with unique events in unique places at the Interlaken.
One Railroad Avenue Essex, CT, 06426 Phone: 860-767-0103 Toll-Free: 800-377-3987
Wedding on a Historic Train or Riverboat: That's Unique!
Your wedding is an opportunity to enjoy and display your unique tastes and character. Why not think of a place that will render your guests rapt with delight? Think about taking your vows or hosting your reception on a Mississippi-style riverboat, the Becky Thatcher, or on a spacious 1920s-era dinner train along the Connecticut River, on a rail line laid in 1871. The Connecticut River – nearly undeveloped here, with views of green hills and distant mansions – is a pleasure to see close-up. Similarly, the large windows of the dinner train or riverboat open to lovely green hills and views of the river. An art gallery, restored hall, or a lawn at historic Essex station offer stationery places for vows and in-house catered dining.