Connecticut attractions include sea history, roller coasters, dinosaurs, and more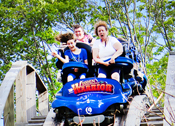 Connecticut attractions offer an wide variety of
great things to do
during your CT vacation. Learn about Connecticut's ship building history at the Mystic Seaport in Mystic, discover the fossilized tracks of dinosaurs at Dinosaur State Park in Rocky Hill, experience the thrill of the Wooden Warrior award-winning roller coaster at Quassy Amusement Park in Middlebury, and enjoy the only steam train to riverboat Connecticut in the entire country at the Essex Steam Train & Riverboat in Essex. The number and variety of
family activities
is legendary!
12 Steamboat Wharf Mystic, CT, 06355 Phone: 860-536-0416
Sail Away!
Discover islands, lighthouses and the beauty of sailing as you bask in the sun and salt air aboard the traditional schooner, Argia. This unique trip aboard one of the last sailing ships in New England offers you an ideal way to see the quaint maritime village of Mystic CT and its beautiful shoreline. Step aboard for a journey into the past. Depart from Mystic's historic Bascule Bridge, a national historic landmark, and sail down the Mystic River. Morgan Point Lighthouse and the quaint fishing village of Noank greet you at the river's mouth, followed by islands and peaceful sailing. Snacks and lemonade are provided and you may bring your own beer or wine.

May 1st through late mid-October, choose a day or sunset cruise aboard ARGIA!
Sailing from the Niantic Bay Marina Niantic, CT, 06357 Phone: 860-448-3662 Toll-Free: 800-382-2824
Whether fishing or sightseeing, sailing on the Black Hawk means fun!
No vacation at the shore is complete without a day spent reeling in the big ones. When you ready to enjoy deep-sea fishing, board the Black Hawk in Niantic, Connecticut. Powered by twin 750 horse power diesels, she's one of the fastest boats of her kind in New England. She is also U.S. Coast Guard inspected every year. Our experienced captains know where to find blue fish, porgies, cod, striped bass, sea bass, and other fish you'll enjoy catching. We also offer sightseeing trip from time to time. Watch Fourth of July fireworks from our deck, or let us take you where you can watch dolphins and seals sport and play. Schedule your own trip for a child's birthday party or a reunion with friends.
1080 Chapel Street New Haven, CT, 06510 Phone: 203-432-2800 Toll-Free: 877-274-8278
Masterworks from British Empire on display at Yale center
Surround yourself with the treasures of the Empire at the Yale Center for British Art, which hosts the largest collection of British art outside of the United Kingdom. Among the 2,000 paintings are masterpieces by Joshua Reynolds, Thomas Gainsborough, John Constable and J.M.W. Turner. But the center also is home to 250 sculptures, 20,000 drawings and watercolors, 40,000 prints and 35,000 rare books and manuscripts, all from the Elizabethan era onward. Also at the center, where admission is free: a vast array of activities for children and adults; concerts and gallery talks; introductory tours; and sketching sessions for all levels. Relax downstairs at the Atticus Bookstore and Cafe or, in season, in the courtyard's Harvest Wine Bar and Restaurant.
40 Sargent Drive New Haven, CT, 06511 Phone: 203-812-9981
Hard to beat indoor adventure ropes course in New Haven
This attraction hits all the buttons. The sound and lighting alone features a 1,000 nozzle Liquid Fireworks water fountain that goes to the beat of 41,000 watts of stereo sound designed by the company that created Radio City Music Hall and Michael Jackson's Tour experiences. The star of this show, the Adventure Indoor Ropes Course, is the largest such course in the world with two 60' high ropes courses spanning over 100 activities and four of the longest Sky Rail zip lines ever made. Participants can also Jump It on the free-fall exit from the tallest level to the ropes course, walk a 200' long catwalk 40' in the air, and dare to take on vertical climbing structures that take you sky-high. Kids under 48" tall can enjoy their very own Little It making this place perfect for families.
One Railroad Avenue Essex, CT, 06426 Phone: 860-767-0103 Toll-Free: 800-377-3987
A Connecticut River adventure by train and boat
Gather family and friends for a sightseeing adventure aboard the only steam train and riverboat connection in the United States! This 2½-hour narrated journey explores the nature and beauty of the Connecticut River Valley, designated as one of "the last great places on Earth" by The Nature Conservancy. View historic sites such as Gillette Castle and the Goodspeed Opera House. Excursions begin and end at the historic 1892 Essex station. Rain or shine.
77 Forest Street Hartford, CT, 06105 Phone: 860-522-9258
History comes alive at the Harriet Beecher Stowe Center
What do visitors say about the Stowe Center? "My family and I agreed this is one of the best tours we've ever had"…."Surely a must for all travelers to New England"… "This is a place for lively discussions. One can see that this family cared about important issues of the day." Harriet Beecher Stowe's words changed the world. The Stowe Center's visitor experience – tours, programs and exhibits – highlight her impact on American life and inspire you to understand today's headlines in the lens of history. And all this in the setting of Stowe's 19th century home, with the Center's historic collections an integral part of the tour experience. Historic interpreters guide and engage without lecturing. Open year round, check website for tours, programs and events (Park once and visit both Stowe and Twain with a combination ticket).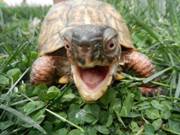 950 Trout Brook Drive West Hartford, CT, 06119 Phone: 860-231-2824
Spend a fun day and learn a thing or two you won't forget
The fifth oldest children's museum in America opened in 1927 to increase the understanding of science and nature for young children and families. It's now a haven for teachers and students offering interactive labs, workshops, multi-sensory exhibits and demonstrations aligned with Connecticut's curricular standards. Children especially enjoy the live wildlife sanctuary and Conny, a life-size replica of Connecticut's state animal, a sperm whale. There's the state-of-the art digital science dome planetarium where you can fly to Mars, experience a supernova, or travel to another solar system. There are shows and movies, vacation camps, birthday parties, scout activities, and special events. Roaring Brook Nature Center in nearby Canton offers environmental exhibits, nature programs, concerts and acres of outdoor hiking, bird watching, and winter cross-country skiing.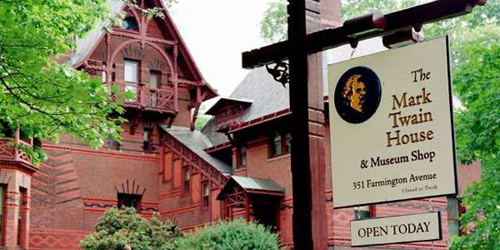 351 Farmington Avenue Hartford, CT, 06105 Phone: 860-247-0998
Voted #1 Fan Favorite Destination in Connecticut, the Mark Twain House & Museum offers visitors a chance to explore the home of one of America's greatest author, where he lived for 17 years and wrote some of his most famous works like Tom Sawyer and Huckleberry Finn. The Museum Center hosts informative exhibitions, documentaries, a café, and a museum store with one of a kind memorabilia. Tours run daily beginning at 9:30 A.M. with the last tour leaving at 4:30 P.M. while the Museum Center is open for self-guided visitation during regular hours.
1650 Hartford-New London Tpke. (Rt. 85) Oakdale, CT, 06370 Phone: 860-443-4367
All day fun and excitement at The Dinosaur Place
Children and adults of all ages will discover a wealth of fun and excitement at The Dinosaur Place at Nature's Art Village. You'll find a 60 acre outdoor adventure park with over 40 life-sized dinosaurs spread among a mile and a half of pristine nature trails. Children will love getting lost in a"MAZE"asaurus dinosaur-themed maze and playing on Monty's playground featuring the custom-made SpaceNet, a 15 foot tall three-dimensional swinging, vibrating, climbing web. During the summer, cool off in New England's largest SplashPad, a unique zero-depth water park. Indoor adventures await in Discovery Depot at Nature's Art Village where guests can dig for gems, pan for "gold" and unearth dinosaur bones – each adventure comes with its own unique souvenir! There are special events, educational programs and amazing shopping. Plan an indoor or outdoor birthday party, scout, school or recreational group outing. Check out the new Cooper Creek Mini Golf Course open Summer 2017 for ages 8+!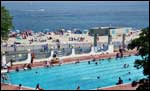 1225 Ocean Avenue New London, CT, 06320 Phone: 860-447-3031 Toll-Free: 800-510-7263
Waterslides, rides, boardwalk among ocean park's many attractions
Right away, you'll notice the bustling boardwalk and beautiful sugar-sand beach at Ocean Beach Park. But, keep looking: There's more. An amusement park features old-time-favorite kiddie and adult rides (and bargains on Mondays). There are triple waterslides for the truly daring (and wait until you see the view from up there) and a sprayground for the little ones. Test your skills at the 18-hole mini golf course or in the old-fashioned arcade. Relax in the Olympic-size pool, go for a stroll on the nature walk overlooking Alewife Cove, get in a workout at the health club, or make use of the picnic area. Entertainment ranges from magicians and fireworks to movies, bands, DJs and antique car cruises.

Parking fees (includes park admission for everyone in the car): Weekends $23, Weekdays $17, Weeknights after 6pm $8, Monday cruise nights are FREE after 5pm; Fireworks Evenings $10. Seasonal parking passes available. Walk-in Admission $6. See our website for additional information & fees for rides/attractions.
Norwich Free Academy - 108 Crescent Street Norwich, CT, 06360 Phone: 860-887-2506
Centuries of art and culture on display at Slater Memorial Museum
Visit Slater Memorial Museum in Norwich, Conn. and explore peoples and culture though 35 centuries and five continents. Created though a gift by philanthropist William A. Slater more than a century ago, this stunning example of Romanesque Revival style architecture popularized by H. H. Richardson was executed by Stephen C. Earle. The museum is set on the campus of Norwich Free Academy in Norwich CT and showcases a diverse collection of fine and decorative art, plaster replicas of sculpture from the ancient world, and historical artifacts. The collection continues to grow through gifts from Norwich citizens and NFA alumni. Enjoy an interpreter-guided tour -- free with admission – permanent and changing exhibits, events, and unique gifts at the Slater Museum shop.
55 Coogan Boulevard Mystic, CT, 06355 Phone: 860-572-5955
One of Mystic's best know & magnificent attractions
The Mystic Aquarium holds its own unique place in this historic New England village. Encounter programs will allow you to gain a deeper appreciation for marine life, and an animal rescue clinic will show you how it rescues and rehabilitates stranded seals. The 4D and National Geographic Theaters offer captivating footage you won't forget. Discover sea creatures in both indoor and outdoor exhibits. Beluga whales, African penguins, rescued seals, colorful fish, 30 different species of frogs and a 6'alligator await. Touch a shark, stingray or an exotic reptile. Sea lions amaze and amuse in the Foxwoods Marine Theater. In Exploration: Wild! you'll discover the most extreme environments found on earth. Enjoy year -round events and appearances. Sea more at MysticAquarium.org.
Mashantucket Pequot Museum & Research Center
110 Pequot Trail Mashantucket, CT, 06338 Phone: 800-411-9671
Permanent exhibits on the Native and natural history of southern New England include a cool descent into a glacial crevasse from 18,000 years ago. Walk through a 1550 Pequot Village. Interactive computer programs, films providing additional information and interpretation of the exhibits. Two research libraries, one for children. Museum store and restaurant. Hours: Wednesday-Saturday, 9 a.m.-5 p.m.; last admission at 4 p.m. Admission: Adults, $15; seniors, $13; children age 6-15, $10; under 6 free. Information: www.pequotmuseum.org.
One Constitution Plaza Hartford, CT, 06103 Phone: 860-787-9640
Since 1974, the Central CT Regional Tourism District has marketed and promoted the Hartford region as a convention and meeting destination. We provide complimentary services to all convention and meeting planners. We can assist you in finding a meeting facility, provide promotional literature and much more. For more information, please call us at (860)787-9640.
127 Washington Avenue, 4th Floor West North Haven, CT, 06473 Phone: 203-777-8550
A restaurant renaissance has made Greater New Haven a most exciting culinary destination. And then there's Yale University: with its medieval courtyards and stunning buildings -- from Gothic revival to acclaimed modernism. Can you name another area this size with world-class museums, theater and music? There are town greens to rival any in New England and preserved historic homes in even the smallest village. And alongside every town green are tiny boutiques and eclectic shops as well as superb bookstores. Now add the outdoors for long: sandy shores, nature preserves, centuries-old orchards, rocky hikes.