Connecticut museums & galleries offer fine art, science, children's exhibits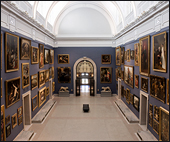 Connecticut's museums and galleries have a wide range of wonderful offerings. Major art museums includes the Wadsworth Atheneum in Hartford, host to paintings of the Hudson River School; the Bruce Museum in Greenwich; and the Florence Griswold Museum in East Lyme, a historic colony of American Impressionists. Places like the Rose Cottage and the Webb-Deane-Stevens Museum are a blend of museum and
historic home
. The Connecticut Science Center in Hartford is an up-to-the-minute presenter of topics in science. The state has many wonderful children's museums in every region. And don't forget the Barnum Museum of circus lore in Bridgeport.
Norwich Free Academy - 108 Crescent Street Norwich, CT, 06360 Phone: 860-887-2506
Unique museum offers the past in a magnificent edifice
Set on the campus of Norwich Free Academy in Norwich CT, this unique museum was founded by philanthropist William A. Slater more than a century ago. Housed in a stunning architectural treasure designed by architect Stephen C. Earle. The museum offers a diverse collection of fine and decorative arts, replicas of great Greek and Roman sculpture, historical artifacts, and ethnographic material spanning five continents and 35 centuries. Exhibits rotate regularly. See film screenings, discussions, book signings, and other events. An interpreter-guided tour is free with admission. The Museum shop is filled with unique gifts, including fine art prints and reproductions, the works of Connecticut artisans, and other items. Open year round, Tuesday-Sunday.
55 Coogan Boulevard Mystic, CT, 06355 Phone: 860-572-5955
Discover nature's amazing works of art at Mystic Aquarium
Among the world's riches are its sea creatures found here amidst wonderful indoor and outdoor exhibits. Experience a personal connection with thousands of marine animals including a beluga whale, shark, stingray and more. Our funky frog friends are here - 30 unique species of them in fact. Sea lions will demonstrate their amazing skills and intelligence through their tricks and behaviors. Watch captivating footage at the National Geographic Theater and enjoy a virtual adventure in the 4-D Theater. Participate in various events throughout the year, become a champion for conservation and join the Aquarium's mission to protect our precious marine life. Enrich your mind, roll up your sleeves, expand your knowledge and get involved right here. Sea more at MysticAquarium.org.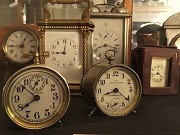 100 Maple Street Bristol, CT, 06010 Phone: 860-583-6070
Learn how we keep things ticking
Did you know that Connecticut played a major role in revolutionizing the clock and watch industries in America? Learn about the innovative geniuses who made this happen at the American Clock & Watch Museum in Bristol. Connecticut. We've got everything from sundials to shelf clocks, chronometers to character watches, and everything in between. You'll find over 5,500 timepieces, one the largest collections of American timepieces in the world. Enjoy their ticking and chiming as you stroll through the museum's eight galleries. Join us for special programs where you can learn about the rarity and history of your special clock or watch.

Winter Hours (thru March 31, 2017): Fridays, Saturdays & Sundays 10am - 5pm
67 Main Street, Steamboat Dock Essex, CT, 06426 Phone: 860-767-8269
"Connecticut's Founding Fish" – A special exhibition open through July 31
Discover the exciting history and spectacular environment of New England's Great River at the Connecticut River Museum, in beautiful Essex, CT. Bring your family, climb aboard a replica of the Turtle submarine, and imagine being a submarine pilot during the American Revolution. Walk the River's 410 miles as you travel our vertical gallery of fantastic aerial photos and a whimsical mural. Learn about the people of the River from Native Americans through the present. The Connecticut River Museum offers changing exhibitions and programs as well: spend a summer day sailing the River on the historic ship Onrust; the holiday season brings the magic of our annual Train Show; February and March offer EagleWatch exhibit and Boat Tours.
1080 Chapel Street New Haven, CT, 06510 Phone: 203-432-2800 Toll-Free: 877-274-8278
America's home of the finest in British Art
The Center houses the largest collection of British art outside the United Kingdom. Presented to the university by Paul Mellon (Yale College, Class of 1929), the collection reflects the development of British art and culture from the Elizabethan period onward. It includes more than 2,000 paintings, 250 sculptures, 20,000 drawings and watercolors, 40,000 prints, and 35,000 rare books and manuscripts. More than 40,000 volumes supporting research in British art and related fields are available in the Center's Reference Library. The Center offers exhibitions and programs, including lectures, concerts, films, symposia, tours, and family events. Museum hours: Tues–Sat, 10 am–5 pm; Sun, noon–5 pm. Museum Shop hours: Mon–Sat, 10 am–5 pm; Sun, noon–5 pm. Free and open to the public.
77 Forest Street Hartford, CT, 06105 Phone: 860-522-9258
A National Historic Landmark, the Harriet Beecher Stowe Center offers visitors a lens through which to understand the impact of 19th century events on 21st century headlines. Harriet Beecher Stowe wrote the anti-slavery novel, Uncle Tom's Cabin in 1852. The world was never the same. Abolition became possible; Emancipation became law. But in the 21st century, inequity is everywhere. The Stowe House experience takes visitors through Stowe's home to consider and discuss ideas, ideals and realities. The experience is enriched with the Center's historic collections and guided by knowledgeable interpreters who facilitate rather than lecture. The Stowe Visitor Center offers exhibits and films, and a Museum Stowe with a thoughtful collection of books and gifts. The surrounding ever-blooming gardens are an oasis of peace and beauty in this busy urban neighborhood. Open year round, check website for tours, programs and events (Park once and visit both Stowe and Twain with a combination ticket).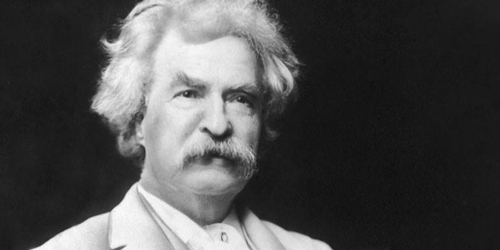 351 Farmington Avenue Hartford, CT, 06105 Phone: 860-247-0998
A national historic landmark, the Mark Twain House & Museum offers visitors an opportunity to learn more about Mark Twain, his family, the historic house, and the author's legacy. Take tours of the historic home where the man himself lived and wrote his most famous works including Tom Sawyer and Huckleberry Finn. Visit the Museum Center which houses a permanent exhibition on Twain's life and work, a theatre showing a Ken Burns mini-documentary on Twain, and a changing exhibition space that features an array of views on the great author. House tours run daily beginning at 9:30 A.M. with the last tour leaving at 4:30 P.M., while the Museum Center is open for self-guided visitation during regular hours.
Old Manchester Museum
126 Cedar Street Manchester, CT, 06040 Phone: 860-647-9983
Local historical artifacts including Pitkin Glass Works, Cheney Brothers Silk Mills, Bon Ami Soap Co., military memorial. Manchester Sports Hall of Fame, research and genealogy library, gift shop. Hours: Weekends, 10 a.m.-4 p.m. Admission: Adults, $2; children age 16 and younger, free. Information: http://bit.ly/SPcftr
Military Historians Museum
N. Main St. Westbrook, CT, 06498 Phone: 860-399-9460
The largest collection of American military uniforms in the country. Unit crest insignia, vehicles from World War II Weasel to a Desert Storm truck, music room, research center. Hours: Tuesday-Friday, 8 a.m.-3:30 p.m., and by appointment. Admission: Free. Information: http://bit.ly/gPieKT
Eli Whitney Museum
915 Whitney Avenue Hamden, CT, 06517 Phone: 203-777-1833
Museum focusing on Eli Whitney's life, his inventions and his legacy. In addition to historic exhibits, the museum also holds a water learning lab and outdoor study areas. The barn, built in 1816, is the site of special events throughout the year. Hours: HOurs change seasonally; call ahead. Admission: free; charge for programs. Information: www.eliwhitney.org.
Kidcity Children's Museum
119 Washington Street Middletown, CT, 06457 Phone: 860-347-0495
Whimsical, one-of-a-kind rooms filled with hands-on play and learning, for kids ages 1 to 8 and their grown-ups. Hours: Sunday-Tuesday, 11 a.m.-5 p.m.; Wednesday-Saturday, 9 a.m.-5 p.m. Admission: $8 per person. Information: www.kidcitymuseum.com
Brayton Grist Mill and Marcy Blacksmith Museum
Route 44 Pomfret, CT, 06258 Phone: 860-928-0304
This fine example of a one-man mill operation of the 1890's has original milling equipment. The tool exhibit represents the craft of three generations of blacksmiths. Maintained by the Pomfret Historical Society. Hours: Call for hours of operation. Admission: Free; donations welcome. Information: http://bit.ly/X8wycD
Stamford Museum & Nature Center
39 Scofieldtown Road Stamford, CT, 06903 Phone: 203-322-1646
Experience nature, science and the outdoors at this 118-acre site. Includes New England working farm, hiking trails, picnic area, nature's playground, boardwalk (accessible to wheelchairs), galleries for interactive exhibitions with hands-on area for children, two stores, special events, planetarium. Observatory Friday evenings (weather permitting). Hours: Bendel Mansion & Galleries, Monday- Saturday, 9 a.m. - 5 p.m.; Sunday, 11 a.m. - 5 p.m.; Heckscher Farm, daily 9 a.m. - 4 p.m.; Nature's Playground, daily 9 a.m. - 5 p.m. (weather permitting); Animal Embassy, Tuesday - Sunday,. 10 a.m. - 2 p.m. (open to 3:30 p.m. in summer); Observatory, Fridays, 8-10 p.m., weather permitting. Admission: Adults, $10; seniors age 65 and older, $8; students over age 18, $6; children age 4-17, $5. Information: www.stamfordmuseum.org.
Museum of the Fife and Drum
Highland Terrace at 63 North Main Street Ivoryton, CT, 06442 Phone: 860-767-2237
Exhibits focus on the fife and drum, not only as an important symbol of American patriotism during the Revolutionary period, but as an integral part of military strategy in the 17th and 18th centuries. The museum is a visual and musical history of America on parade, from the Revolutionary War to the present. Theme displays feature drums, fifes, military swords, music, uniforms, medals, awards and photographs. Hours: June 30 through Labor Day weekend, Saturday and Sunday, 1-5 p.m.; third weekend of July and fourth weekend of August reserved for private activities. Admission; Adults, $5; youth age 12-17, $4; seniors, $3; children under age 12, free.
Barker Character, Comic & Cartoon Museum
1188 Highland Ave. (Route 10) Cheshire, CT, 06410 Phone: 203-699-3822
Over 80,000 items including toys and character collectibles from 1873 to present; Western, TV and advertising collectibles; cartoon memorabilia; official musuem for Celebriducks, the California Raisin and Gumby; sculpture gallery. Hours:Wednesday through Saturday, noon-4 p.m. Admission: Adults, $5; children age 2 to 12, $3. Information: www.barkermuseum.com/
New Britain Industrial Museum
185 Main Street New Britain, CT, 06051 Phone: 860-832-8654
This history of manufacturing in Central Connecticut is detailed in this museum, featuring exhibits of products made in the region over the past 200 years. Hours: Monday, Tuesday, Thursday, Friday, 2-5 p.m.; Wednesdays. noon-5 p.m. Admission: free. Information: www.nbim.org/
Carousel Museum of New England
95 Riverside Avenue Bristol, CT, 06010 Phone: 860-585-5411
One of two branches of this unique museum. Exhibits feature antique carousel horses, miniature carousels, and a historic carving shop. Exhibits represent the finest pieces of antique carousel art in existence. The Bristol Center for Arts and Culture features three galleries that include fine art exhibits. The Museum of Fire History displays fire department and firehouse memorabilia. Gift shop. Hours: March-December, Tuesday-Saturday, 10 a.m.-5 p.m. and Sunday, noon- 5 p.m.; open during local school holidays. Admission: Adults, $6; seniors, $4.50, children age 4-14, $3.50; children age 1-2, $2. Information: www.thecarouselmuseum.org/
Lyman Allyn Art Museum
625 Williams Street New London, CT, 06320 Phone: 860-443-2545
Eighteenth-, 19th- and 20th-century art and decorative arts, American Impressionist paintings, contemporary American art, changing exhibits. Outdoor Children's Art Park. Hours: Tuesday-Saturday, 10 a.m.-5 p.m.; Sunday, 1-5 p.m. Admission: Adults, $10; seniors and students over age 18; $7; children under age 18, $5. Information: www.lymanallyn.org.
Connecticut Trolley Museum
58 North Road (Route 140) East Windsor, CT, 06088 Phone: 860-627-6540
Three-mile round trip ride on antique trolleys. Tour the Visitor's Center display and stationary trolleys. Gift shop, deli and cafe. Hours: Charters only from January through March; April to Memorial Day, Saturday, 10 a.m.-4 p.m., Sunday 1-4 p.m.; Memorial Day to Labor Day, Monday, Wednesday, and Saturday, 10 a.m.-4 p.m.; Sunday, noon-4 p.m.; Sundays in October, Pumpkin Patch rides Admission: Adults, $8.50; seniors, $7.50; children age 2-12, $5.50. Information: www.ct-trolley.org.
Luddy/Taylor Connecticut Valley Tobacco Museum
Northwest Park, 135 Lang Rd. Windsor, CT, 06095 Phone: 860-285-1888
Displays of artifacts and history of "Tobacco Valley." Tobacco curing shed houses exhibits of early and modern equipment. Other facility exhibits photographs, writings, and other documents. Hours: March-mid-December, Tuesday-Thursday and Saturday, noon-4 p.m. and by appointment Admission: Free. Information: www.tobaccohistsoc.org/
Mystic Seaport Museum of America and the Sea
75 Greenmanville Avenue Mystic, CT Phone: 860-572-0711
Mystic Seaport is a maritime museum that preserves artifacts of America's seafaring past. The Seaport's grounds cover 19 acres on the Mystic River and include a re-created 19th-century coastal village, a working shipyard, and formal exhibit halls. The Seaport is home to more than 500 historic watercraft, including four National Historic Landmark vessels, most notably the 1841 whale ship Charles W. Morgan, America's oldest commercial ship still in existence. The Seaport is a great adventure for families. It hosts many seasonal celebrations, along with exhibits and festivals related to seafaring life, such as the annual sea music festival and a lobster fest. A gift shop on the grounds has many high-quality products, from books and maps to toys and home décor, all with a seafaring theme. Open year-round
Information: http://www.mysticseaport.org/
Children's Museum of Southeastern Connecticut
409 Main Street Niantic, CT, 06357 Phone: 860-691-1111
Interactive hands-on exhibits for the entire family. Don't miss our Long Island Sound Marinelife Tank, Parent Pockets, a self guided tour of the Museum and Kidsville, an entire kid-sized town. Themes include arts and science, health and history. Have fun while learning. Explore the Discovery Room, see live animals and say hello to Richter the Red Tailed Boa Constrictor. Hours: Tuesdays-Saturdays, 9:30 a.m.-4:30 p.m.; Sunday, noon-4:30 p.m. Hours vary by season; call ahead. Admission: $7 per person. Information: www.childrensmuseumsect.org.
Museum of Connecticut History
231 Capitol Avenue Hartford, CT, 06106 Phone: 860-566-3056
Historic documents, including Connecticut's Royal Charter, are just part of the exhibit material in this museum. Special exhibits feature Colt firearms, Connecticut's Governors and changing exhibits. Hours: Monday-Friday, 9 a.m.-4 p.m.; Saturday, 9 a.m.-2 p.m. Closed on state holidays Admission: free. Information: www.museumofcthistory.org/
Ballard Institute & Museum of Puppetry
Weaver Road (off Route 44) Storrs, CT, 06269 Phone: 860-486-4605
Collection of more than 2,000 puppets from the world over. Each exhibition features a different view of the variety of styles and periods in puppetry. Hours: Friday-Sunday, noon-5 p.m. or by appointment Admission: Free; donations accepted. Information: www.bimp.uconn.edu/
This museum consists of three houses, each built in the 18th century. Two are now National Historic Landmarks, with each furnished to represent a different period in American history. In 1781, on this site, Washington and his partners planned their strategy that led to the American victory at Yorktown. Tours begin every hour on the hour up until 3 p.m.
Admission: Adults, $6, seniors, $5, students, $2.50.
Sloane-Stanley Museum and Kent Furnace
31 Kent Cornwall Road (Route 7) Kent, CT, 06757 Phone: 860-927-3849
This museum features a collection of woodworking tools, dating from the 17th century. The ruins of the Kent Furnace, in use through the 19th century are also found on the grounds. Hours: May-October, Thursday-Sunday, 10 a.m.-4 p.m. Admission: Adults, $8; seniors, $6; children age 6 to 17, $5. Information: http://bit.ly/qsjx5X
Mashantucket Pequot Museum & Research Center
110 Pequot Trail Mashantucket, CT, 06338 Phone: 800-411-9671
Permanent exhibits on the Native and natural history of southern New England include a cool descent into a glacial crevasse from 18,000 years ago. Walk through a 1550 Pequot Village. Interactive computer programs, films providing additional information and interpretation of the exhibits. Two research libraries, one for children. Museum store and restaurant. Hours: Wednesday-Saturday, 9 a.m.-5 p.m.; last admission at 4 p.m. Admission: Adults, $15; seniors, $13; children age 6-15, $10; under 6 free. Information: www.pequotmuseum.org.
Danbury Railway Museum
120 White Street and Patriot Drive Danbury, CT, 06810 Phone: 203-778-8337
Check out this historic station building and railway yard, on your own with a brochure, or with a tour guide. The historic splendor of this antique place tells a story of how railways changed America, and features unique artifacts. See
full description
of Danbury Railway Museum
Military Museum of Southern New England
125 Park Avenue Danbury, CT, 06810 Phone: 203-790-9277
Life-size interior dioramas with military vehicles and equipment. Large collection of models and dioramas depicting World War II scenes. Outdoor exhibits of tanks and heavy material. Gift shop. Hours: April-November, Tuesday-Saturday, 10 a.m.-5 p.m. and Sunday, noon - 5 p.m.; December-March, Friday-Saturday, 10 a.m.-5 p.m. and Sunday, noon-5 p.m. Admission: Adults, $6; seniors, children, and active-duty military member, $4. Information: www.usmilitarymuseum.org/
Florence Griswold Museum
96 Lyme Stree Old Lyme, CT Phone: 860-434-5542
In the early 20th century, Florence Griswold's boarding house in Old Lyme was the hub of one of the most important summer art colonies in America. The colony attracted artists Henry Ward Ranger, Childe Hassam, and Willard Metcalf and others who were in the vanguard of the Tonalist and Impressionist movements. Today, visitors see the boarding house and much of the work of these American Impressionists, an adjacent gallery building with rotating exhibits, and extensive gardens. Special programs are offered in summer and holiday seasons. Hours: Tuesday – Saturday, 10 a.m.-5 p.m. and Sunday, 1-5 p.m. Closed on major holidays. Admission: Adults, $10; seniors, $9; students, $8; free of children under age 12. Information: https://florencegriswoldmuseum.org/
Connecticut Children's Museum
22 Wall Street New Haven, CT, 06511 Phone: 203-562-5437
Interactive, innovative and inclusive museum with eight rooms of hands-on exhibits, observation bee hive, the Great Green Room from Goodnight Moon, and a pint-size post office. Hours: Tuesday – Saturday, 9 a.m.-4 p.m. Admission: Adults, $14.75 (regular planetarium show included); children age 2-12 and seniors over age 62, $13.75 (regular planetarium show included. Information: www.thechildrensmuseumct.org.
The Trash Museum
211 Murphy Rd. Hartford, CT, 06114 Phone: 860-757-7765
Educational facility, tours and hands-on exhibits on solid waste management and recycling, including the "Temple of Trash;" adjacent to recycle center. Hours: Wednesday-Friday, noon-4 p.m. Admission: $3 per person. Information: http://bit.ly/dMNx3K
Yale Collection of Musical Instruments
15 Hillhouse Avenue New Haven, CT, 06520 Phone: 203-432-0822
More than 800 16th- to 20th-century musical instruments documenting European and American music tradition. Concert series September to April. Hours: September through July, Tuesday-Friday, 1-4 p.m.; Sunday, 1-5 p.m. Closed during August. Admission: $2 donation. Information: www.yale.edu/musicalinstruments/
Windham Textile and History Museum
411 Main Street Willimantic, CT, 06226 Phone: 860-456-2178
Museum preserves the textile industry of southern New England at the height of the Industrial Revolution. Exhibits include thread factory floor, rooms from a workers rowhouse and owner's mansion. Hours: Friday-Sunday, 10 a.m.-4 p.m. Guided tours Sunday at 3 p.m. Admission: Adults, $7; seniors and students, $5. Information: www.millmuseum.org/
Connecticut Audubon Society Birdcraft Museum and Sanctuary
314 Unquowa Road Fairfield, CT, 06824 Phone: 203-259-0416
Historic museum highlights natural history of the state with dioramas, wildlife exhibits, and dinosaur footprints. Adjacent 6-acre sanctuary with trails.
Hours: Tuesday-Friday, 9 a.m.-1 p.m. The six-acre Birdcraft Sanctuary is open daily, year-round, from dawn to dusk.
Information: www.ctaudubon.org/birdcraft-museum.
Imagine Nation Children's Museum
1 Pleasant Street Bristol, CT, 06010 Phone: 860-314-1400
This science museum for kids age 2 to 10 is packed with fun exhibits that allow children to dig into science projects and experiments of all kinds. Some activities that will fascinate children are the Sandsational Sand Pendulum; the Gravity Well; the Tuning Fork Table; a construction zone; Dolls of the World; and Waterplay. Hours: Wednesday-Friday, 9:30 a.m.-5 p.m.; Saturday, 11 a.m.-5 p.m.; Sunday, noon-5 p.m. Admission: $4 per person. Information: www.imaginenation.org.
The Barnum Museum
820 Main Street Bridgeport, CT, 06604 Phone: 203-331-1104
Dedicated to the life of circus imnpresario Phineas Taylor Barnum and those who were influenced by his presence in their lives. 1892 building houses exhibits including a miniature circus model, ancient mummy, historic costumes, Tom Thumb carriages. Museum store. Hours: Thursday and Friday, 11 a.m.-3 p.m. Admission: Adults, $8; seniors over age 65 and and children age 4 to 17, $5; students, $5. Information: www.barnum-museum.org.
Shore Line Trolley Museum
17 River Street East Haven, CT, 06512 Phone: 203-467-6927
The first half of the twentieth century comes to life throughout this large trolley yard and trolley system. Discover the stories behind painted trolleys, check out trolley equipment, and marvel at photos of days long past. See
full description
of Shore Line Trolley Museum
Prudence Crandall Museum
Junction Routes 14 and 169 Canterbury, CT, 06331 Phone: 860-546-7800
The Prudence Crandall Museum is a collection of objects, from clothing to books and more, from the life and times of Prudence Crandall, a female abolitionist teacher whose legacy is left here. See
full description
of the Prudence Crandall Museum
Institute for American Indian Studies
38 Curtis Rd.(off Route 199) Washington, CT, 06793 Phone: 860-868-0518
The Institute for American Indian Studies Museum and Research Center features Native American art and artifacts from 10,000 years ago to present day, hiking trails, outdoor gardens, changing exhibits, and a 16th-century Algonkian village. Explore what life was like in Connecticut 1,000 years ago, sit in a dugout canoe, use replicated tools, and see a full wall mural depicting village life. Information: www.iaismuseum.org.
Hours: Wednesday-Saturday, 10 a.m.-5 p.m.; Sunday, noon-5 p.m.
Cost: Adults, $10; seniors, $8; children age 3-12, $6
Connecticut Science Center
250 Columbus Blvd. Hartford, CT, 06103 Phone: 860-724-3623
A visit to the Center is a high-impact learning experience in a green, clean, bright, and stimulating environment. Adults and children alike will find entertainment and educational value in hands-on, engaging, and exciting exhibits and programs that emphasize current science and science you can use every day. Open year-round. Hours Tuesday-Sunday, 10 a.m.-5 p.m. Admission: Adults, $21.95; seniors above age 65, $19.95; youth ages 3 to 17, $14.95. Information: www.ctsciencecenter.org
Mattatuck Museum
144 West Main Street Waterbury, CT, 06702 Phone: 203-753-0381
Exhibits chronicle the industrial history of the Naugatuck Valley as well as its social, architectural and cultural past. Period settings, decorative arts, furniture, 19th- and 20th-century art, changing exhibits. Cafe, museum shop. Hours: Tuesday-Saturday, 10 a.m.-5 p.m.; Sunday, noon - 5 p.m.; closed major holidays Admission: Adults age 16 and older, $5; seniors over age 65, $4; children under age 16, free. Information: www.mattatuckmuseum.org/