Fairs & festivals of music, food, comedy, arts, ethnic heritage, and more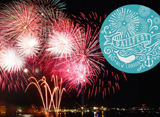 Fairs and festivals include year-round, multiple-day celebrations of music, food, sports, ethnic holidays, crafts,
events
, delicious
food-themed events
, and more, both indoors and outdoors. Often, vendors presents great original crafts, gift items, home-made seasonal and regional food and other great gifts and mementos to take home from your Connecticut vacation.
For more fun activities, see Connecticut Events page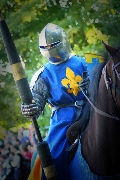 North Haven Fairgrounds - 300 Washington Avenue North Haven, CT, 06473 Phone: 860-478-5954
Rain or Shine! Open Saturdays, Sundays & Memorial Day from May 21 - June 5, 2016; 11am-7pm!
Experience the "something different" your entire family has been looking for at the Robin Hood Springtime Festival! Enjoy energetic live bands, armored combat, interactive children's shows and a variety of entertainment you won't get at other outdoor events. Explore a medieval marketplace filled with unique treasures, feast on a turkey leg and wash it down with a ice cold beer or fresh squeezed lemonade. Come as you are or as you wish to be – costumes are not required at this family fun spring faire. Fun for the whole family!
Strawberry Park, 42 Pierce Road Preston, CT Phone: 860-886-1944
June 2-5, 2016
This annual festival promises a handful of first-rate bluegrass artists as well as musicians' workshops, onsite camping, children's activities and more. Camping in the rough is available. Performers on tap for 2016 include SteelDrivers, Kruger Brothers, The Gibson Brothers, Della Mae ,The Dry Branch Fire Squad, The Boxcar Lilies, Bob Amos & Catamount Crossing, Michael Cleveland & Flamekeeper Bryan Sutton Band, The Zolla Boys, Hot Flashes, Twisted Pines, Steep Canyon Rangers, and The Stockwell Brothers Band.
Schedule of performances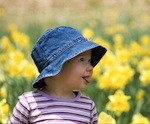 Hubbard Park, 88 State Street Meriden, CT, 06451 Phone: 203-630-4259
April 30-May 1, 2016
Sixty thousand daffodils create a sea of fragrant yellow blossoms throughout the 1,800-acre Hubbard Park in Meriden. See 61 different varieties of daffodils, and enjoy a parade, craft fair, live music, fireworks, food vendors, carnival rides, and shuttle bus service. Plenty of free parking.
Stamford Marriott Hotel & Spa, 243 Tresser Blvd. Stamford, CT Phone: 203-357-9555
May 27-29, 2016
Enjoy 2 days of hot Latin salsa dance and music. Watch professional performances or take to the floor yourself for an instructional class or social session. this is a fundraiser for St. Jude's Children's Hospital.
Greenfield Hill Congregational Church, 1045 Old Academy Road Fairfield, CT Phone: 203-259-5596
May 6-8, 2016
Blooming dogwood trees, live music, and arts festival, and garden plant show and sale. Activities for all ages. The festival is always held Mothers Day weekend. Time: Friday and Saturday, 10 a.m.-5 p.m.; Sunday, noon- 5 p.m.
Lyman Orchards, Routes 147 & 157 Middlefield, CT Phone: 860-349-1793
June 11, 2016
Fun activities include breakfast on the deck, strawberry picking in the orchard, live music by Ian Biggs, free food tastings and demos, pie eating contests, pony rides, and activities for children throughout the day, like necklace-making with the Macaroni Kid. Time: 8 a.m.-5 p.m.
Tolland Agricultural Center, 24 Hyde Avenue (Route 30) Vernon, CT Phone: 860-966-9264
April 30, 2016
This agricultural learning experience features fiber art demonstrations and workshops, sheep dog trials, sheep shearing and a wool fashion show. Premier fiber vendors offer a wide variety of handicrafts. Live music, animals, great food and a kids wool craft corner also. Time: 9 a.m.-5 p.m.
High Plains Community Center Orange Center Road (Route 152) Orange, CT Phone:
June 11, 2016
The Festival offers crafters and fine arts, great raffle prizes, live entertainment, children's games, face painting and hayrides, and tons of food. Pulled pork, hamburgers, hot dogs, and of course, strawberry sundaes, chocolate covered strawberries, and strawberry shortcake. Rain date is June 9. Time: 9 a.m.-5 p.m.
Hindinger Farm, 835 Dunbar Hill Road Hamden, CT Phone: 203-288-0700
June 18, 2016
Join us for family hayrides, fun clowns, lots of food and entertainment, and of course, beautiful, delicious red juicy strawberries! Come visit this Century Farm in the hills of southwest Connecticut, just a short drive north of New Haven. Time: 11 a.m.-5 p.m. Information: www.hindingersfarm.com
Cheshire Congregational Church, 111 Church Drive Cheshire, CT Phone: 203-272-5323
June 18, 2016
Strawberry shortcake, live music, kids amusements and juried arts and crafts festival. More than 30 juried artisans providing wonderfully hand- crafted items of all shapes and sizes. There are games for toddlers, face painting, and three types of inflatables that all children love. Time: 10 a.m.-4 p.m.
Mystic Seaport, Greenmanville Avenue Mystic, CT Phone: 860-572-0711
June 9-12, 2016
Hear sea chanteys from many cultures and learn how they helped coordinate work on ships during this one-of-a-kind sea song event that has been a Mystic Seaport tradition since 1979. The Sea Music Festival features performances at various locations throughout the grounds of this living history maritime museum. Concerts on Thursday, Friday, and Saturday nights.
All workshops and daytime concerts are included in Mystic Seaport admission of Adults, $26; senior over age 64, $24; youth ages 6-17, $17. Evening concerts are $32 for adults and $24 or youth.