Connecticut has classic and beautiful settings for a memorable wedding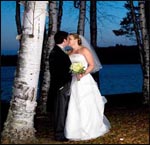 Waterfront resorts, rustic inns, and sophisticated hotels in historic Connecticut are ready and able to help you plan the perfect wedding or reunion or other importance celebration gathering. Wedding planning begins with the bridal couple's preferences. It could be a formal ceremony and reception hall on a sloping lawn or fancy ballroom at a luxury resort on Long Island Sound. Or a small, country wedding at a rustic inn in Litchfield. Or anything that floats your boat (including vows on a yacht followed by a clambake).
Connecticut celebration and wedding venues are staffed by experts who can help you plan the event and provide for every detail: receptions, dinners, lodging for guests, buffet or formal dining, ballrooms for large or small groups, flowers, music, photography -- whatever you may need. Before or after the celebration or wedding day, guests can enjoy golf, swimming pools,
spa services
, and other pleasures of Connecticut's best hosts.
74 Interlaken Road (Route 112) Lakeville, CT, 06039 Phone: 860-435-9878 Toll-Free: 800-222-2909
Exclusive Weekend Weddings in CT's Litchfield Hills
Nestled in the beautiful Litchfield Hills of northwest Connecticut, the Interlaken Inn provides a unique lakeside setting and world-class cuisine beneath the marquis tent. Outdoor garden weddings are a specialty, together with a weekend full of dining, events and family memories. Enjoy a rehearsal dinner / barbecue and night time bonfire at the lake. Golf, hiking and other outdoor activities will engage your guests on Saturday morning. And – the most perfect lakeside ceremony and garden reception await. The Inn is perched on 30 acres of English cottage-style gardens, shimmering lakes and manicured lawns, which provides a stunning backdrop for beautiful and memorable weddings. A Weekend Wedding isn't complete without the extra touches! Make your event memorable with unique events in unique places at the Interlaken.
21 Lake Avenue Extension Danbury, CT, 06811 Phone: 203-744-1776 Toll-Free: 800-742-1776
WeddingWire.com 2015 & 2016 Bride's Choice award winner
Ethan Allen Hotel invites you to celebrate the beginning of your life together in legendary style and elegance! Whether you're planning an intimate gathering of 30 guests or a large rocking celebration of 500, the Ethan Allen Hotel is the ideal setting for your wedding ceremony and reception. Conveniently located midway between Hartford, CT, and New York City situated in the rolling hills of Western CT, the Ethan Allen Hotel is an exceptional wedding venue – a place where ambiance, exemplary service and award-winning cuisine come together to make your special day a dream come true. Our Essex Ballroom can accommodate up to 150 guests with a dance floor, and our Regency Ballroom can accommodate 240 guests with a dance floor. Our Grand Ballroom will accommodate 370 guests with a dance floor.
One Railroad Avenue Essex, CT, 06426 Phone: 860-767-0103 Toll-Free: 800-377-3987
Begin Your Life Together In a Memorable Riverside Place
A Connecticut wedding near the banks of the lush, undeveloped Connecticut River, a historic watery boulevard that flows from Long Island Sound to the Canadian border, would be beautiful all by itself. If you add the options of a ceremony or reception on the Mississippi-style riverboat Becky Thatcher or a 1920s-era steam train, you are creating a memorable day and extra-romantic celebration for everyone involved. Essex Steam Train & Riverboat can off those venues, along with an art gallery, event hall, or shaded lawn at the historic Essex station. Fans of historic railroads or river travel would love such a theme, but loving the gorgeous Connecticut countryside is enough all by itself. In-house catering with exceptional menu items is prepared and presented by an attentive staff.
Two Bridge Street Old Saybrook, CT, 06475 Phone: 860-395-2000 Toll-Free: 800-243-0212
The Best in New England can be your wedding venue
Nestled at the mouth of the Connecticut River, just minutes from historic Old Saybrook, is a grand destination for your wedding celebration. Set sail on a life together in style at this gracious coastal Connecticut wedding site - a windswept 19th century-style retreat with spectacular waterfront views of Long Island Sound. Treat your guests to a rejuvenating day at the spa or a sunny afternoon on the links before or after the wedding reception. Expert planners can arrange a candlelit dinner for 250 in the Grand Ballroom, or an authentic New England clambake on a private yacht moored in Saybrook Point Marina. An impeccable setting for sweeping galas and intimate affairs alike, the Inn's wedding amenities and services are considered among the best in New England.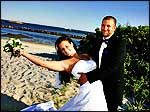 1225 Ocean Avenue New London, CT, 06320 Phone: 860-447-3031 Toll-Free: 800-510-7263
Celebrate your special day on a a special beach
Gather all to a perfect venue for your wedding celebration along Connecticut's beautiful southern shore. Storybook and Deluxe wedding packages start at the Port 'N' Starboard, one of the area's largest year-round gourmet banquet facility catering parties from 30 to 1,200. The executive chef and the food and beverage staff of "Centerplate" will exceed your culinary expectations with delicious hors d' oeuvres, appetizers, entrees from land and sea, a champagne toast and one hour open bar, with house brand liquors, wines and draft beer, with soda service available throughout the reception. For smaller gatherings, the same great packages are available in the Pilot House and the Nautilus Room or take the party out onto the beach. The only thing that gets overlooked is the ocean.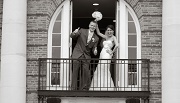 7 Main Street Middletown, CT, 06457 Phone: 860-854-6300 Toll-Free: 800-637-9851
Wedding packages make your event at the Inn easy and elegant
A wedding as classy and classic as Katherine Hepburn (who lived nearby) is yours at the Inn at Middletown, a distinct Federalist structure on the Main Street of Middletown in the beautiful Connecticut river valley. Built in 1810 as a home, this restored boutique hotel hosts intimate wedding ceremonies, large banquets, and private receptions. See yourself and your friends and families surrounded by Colonial-era furnishings, mahogany paneled walls and a dramatic, two-story curved staircase. Two rooms accommodate up to 120 guests and feature large picture windows overlooking historic Main Street; smaller weddings thrive in the intimate Patriot Room. Comprehensive wedding packages at different price points allow you to sweep up many of the planning details into one decision. Professional planners help you every step along the way.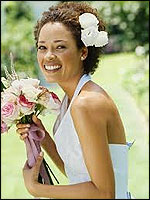 36 Main Street Essex, CT, 06426 Phone: 860-767-1776
Charm and ambiance that makes every wedding unique
At the Griswold Inn, set in picturesque Essex, Connecticut, charm, character, and excellent service make every wedding a memorable event. Founded in 1776, our inn is one of the oldest in the country, and every effort has been made to preserve the historic ambiance. We offer dining venues for weddings of every size. Our largest accommodates 150 diners. Each room showcases part of our acclaimed art collection. Our talented chefs have prepared wedding menus that you can customize to make uniquely yours. Select wines from our award-winning wine list. After the bash, spend the night with us. We have 33 charming rooms, no two exactly alike. Most are furnished with antiques, period reproductions and Leonard's Beds - yes, the same Leonard's that has supplied The White House.