Culinary travel in CT runs from cities to orchards to wine trails, and beyond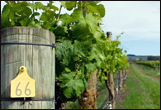 Connecticut has a strong tradition of culinary travel adventure in the country and in the cities. Shoreline cities and towns serve great seafood, as in all of New England. Out in the country, especially in the Litchfield and Mystic regions,
vineyards
and wineries offer tours, tastings, themed dinners and entertainment. Culture-rich New Haven is loved for its food trucks. Wine and
food festivals
are a delicious diversion.
1355 Boston Post Road Guilford, CT, 06437 Phone: 203-453-2338
Tastes and flavors to savor on a celebrated Connecticut farm
Here, the 144-year family tradition is to grow everything with integrity and concern for the environment. You'll find acres of strawberries, blueberries, raspberries, peaches, pears, apples, and pumpkins to pick. The retail market, bakery, and most recently, the winery provide an endless array of tastes and flavors. Savor soups and salads and stock up on produce, cider, meat, pies and trays of the most popular dishes. The winery offers award winning fruit wines and others from Connecticut vineyards including Chardonnay, Pinot Gris, Merlot, Vidal Blanc, Cabernet Franc, Cabernet Sauvignon and numerous White, Roses and Reds. The Wine Bar, offers tastings year round Monday - Sunday with special events and weekend educational offerings always on tap. Winery tours may be taken on the weekends at 2pm.