Connecticut Reopening 2020
---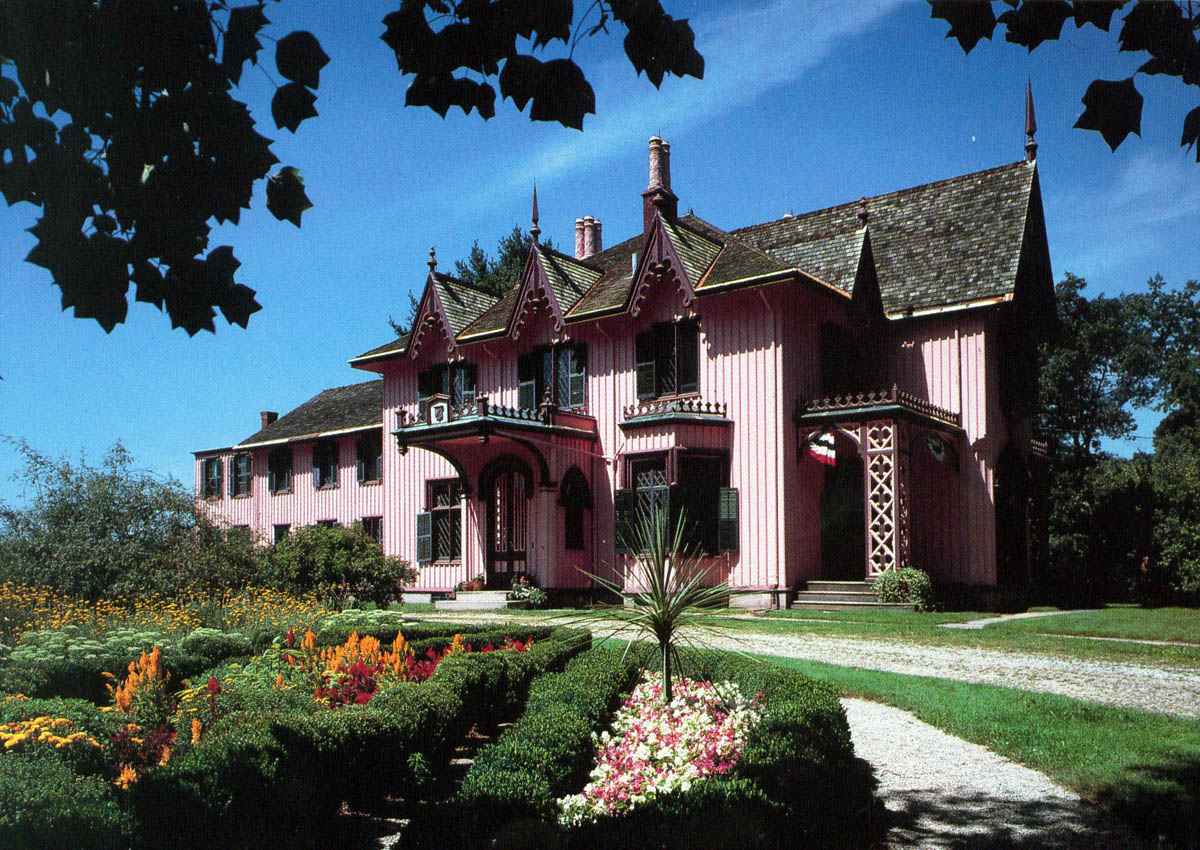 Maine
,
Massachusetts
,
New Hampshire
,
Rhode Island
,
Vermont
.)
Latest News
---
Posted October 7:
Connecticut begins
Phase 3
of its reopening on October 8. In Phase 3, restaurants, personal services, hair salons, barber shops, and libraries may allow 75 percent capacity indoors; outdoor event venues like amphitheaters and race tracks may allow 50 percent capacity; indoor performing arts venues may allow 50 percent capacity. All of these require masks and social distancing. Bars and nightclubs will remain closed.
Posted August 18:
Connecticut has revised its list of states from which incoming visitors must self-quarantine for 14 days after they arrive in Connecticut. No New England states are on CT's quarantine list. See CT's list of 33 states, and Puerto Rico and the Virgin Islands,
here
.
Posted August 4:
People traveling into Connecticut from states with a high Covid rate must self-quarantine in Connecitcut for 14 days from the time of last contact within the high-Covid state. Connecticut just put Rhode Island on its list of high-Covid states. But this does not apply to people who travel from CT to RI for less than 24 hours or who live in RI and work in CT. Also, CT removed Washington, D.C. and Puerto Rico from its list of hotspots. Anyone entering CT from any place on the quarantine advisory list will have to fill out a health questionnaire as well as quarantine for 14 days.
Current state list.
Posted July 27:
Anyone traveling into Connecticut from a state that has a high COVID-19 rate must self-quarantine for a 14-day period from the time he or she left the high-COVID state. High-COVID states are listed
here
. The list is updated weekly. Also, anyone entering from a high-COVID state must fill out a
travel health form
.
Posted July 1:
Connecticut has enlarged the list of states that are subject to Connecticut's quarantine rules for incoming travelers. People entering Connecticut from the following states must self-quarantine for 14 days after arrival: Alabama, Arkansas, Arizona, California, Florida, Georgia, Iowa, Idaho, Louisiana, Mississippi, North Carolina, Nevada, South Carolina, Tennessee, Texas and Utah.
The travel quarantine applies to states where rolling infection rates are above a certain threshold. The quarantine went into effect June 25 in collaboration with New York and New Jersey.
More details and FAQs,
Posted here June 24
Connecticut joined New York and New Jersey in requiring a 14-day quarantine by people arriving into these three states from states with a positive test rate of 10 percent or higher over a seven-day rolling average. At present, the new quarantine would apply to Alabama, Arkansas, Arizona, Florida, South Carolina, North Carolina, Utah, Texas and Washington. The quarantine rule, which will be largely self-enforcing, goes into effect at midnight today.
Posted here June 16:
Phase 2
of the reopening of Connecticut begins Wednesday, June 17. Face masks should be worn in public and businesses are required to carry out strict cleaning and disinfection. Businesses that are allowed to reopen in Phase 2 include:
Amusement parks.
Open at 25 percent capacity. Online ticket purchases recommended. Water fountains are for filling bottles only. There will be spacing in lines and on rides.
Hotels and lodging.
By reservation only. Room service deliveries to be bagged and left at the door. Pools and gyms must follow rules of other fitness facilities (see below). Contactless payment and mobile check-in and check-out should be available.
Indoor dining.
50 percent capacity. Outdoor dining is encouraged. No-touch or disposable menus. Buffets and self-service stations closed. Bar seating is allowed if no working staff behind the bar. Indoor museums, zoos and aquariums
Indoor recreation, including bowling, movie theaters.
Reservations required where possible. Indoor waiting areas will be closed. All self-serve items will be removed. Customers should only use one piece of equipment (eg., bowling balls).
Outdoor arts and entertainment events.
Contactless ticketing should be offered where possible.
Museums, zoos and aquariums.
Outdoor and indoor exhibits can open at 50 percent capacity. Use of cash and paper receipts will be limited. Performances allowed outside only. Tours to be limited to allow for social distancing. Face masks are required during tours.
Sports and fitness facilities, including gyms, fitness centers, pools.
Indoor sporting events will be limited to 50 percent of building capacity or 25 people, whichever is smaller. Gyms, sports clubs and fitness centers that do not provide organized sports can operate at 50 percent capacity. Touchless appliances should be available wherever possible. Athletes, coaches and customers must bring their own water bottles. Common areas where customers or employees may congregate should be closed. Concession stands must follow rules for restaurants. Group classes should be held outdoors or virtually when possible. Indoor group classes should be held at 50 percent while maintaining six feet of distance while wearing a mask. People who are going swimming should arrive in a swimsuit and have showered before arriving.
Personal services, including nail salons, tattoo parlors.
Open at 50 percent capacity. Services that require a customer to remove a mask cannot be performed. Appointments must be pre-scheduled to ensure there is no overlap between customers. Waiting rooms, high-traffic areas, lobbies, relaxation lounges must be closed
Lodging
---
Lodging for leisure or vacation us expected to reopen on June 17, with the start of Phase 2 of the state's reopening. This will depend on a decision by the governor. The term "lodging" applies to all hotels, motels, inns, bed and breakfasts, and short-term rentals, including any arranged by AirBnB and similar hosting platforms. Lodging is permitted only for health care workers, first responders, workers engaged in COVID-19 relief, people in quarantine or isolation, and other specific vulnerable populations.


Restaurants
---
Restaurants and bars may serve food in outdoor settings like patios and decks. Many restaurants continue to offer take-out and delivery of food. Take out orders may include alcholic beverages. Please visit our Take Out & Delivery List page for additional links & information.
Retail
---
Malls and retail businesses are open, with restrictions.
Casinos
---
Foxwoods Casino in Mashantucket and Mohegan Sun Casinos in Uncasville in Connecticut reopened June 1, with limits.
Foxwoods opened the Grand Pequot and Great Cedar casino floors, the Grand Pequot Hotel, Tanger Outlets. Valet parking is not available. Self-parking is in the Grand Pequot or Great Cedar parking garages. Guests must wear a mask at all times. Dining will be grab-and-go at David Burke Prime Steakhouse, Dunkin Donuts, Regina Pizzeria, Sugar Factory, Starbucks, Subway, Veranda Café, Spin Bar. Poker, Bingo, Keno, and The Rainmaker Buffet will not be open during this Phase 1. Also open: Monza World-Class Karting, Tanger Outlets, Essentials, and Outpost.
Mohegan Sun casino reopened the Casino of the Sky, Sachem Lounge, Sky Essential Stores, Sky Hotel, Todd English's Tuscany, Bobby's Burger Palace, Sky Food Court. Guests must wear masks. Smoking will not be permitted indoors anywhere. Closed: Box office, line run and charter buses, Mandara Spa.
Parks
---
The trails and grounds of Connecticut state parks and forests are open for solitary use, but not for group activities. People may gather in groups of no more than 5 persons. Users of parks, note that amenities and indoor facilities such as restrooms will not be open; plan accordingly. If you arrive at a park and crowds are forming, choose a different park or trail, or come back another time.

Because of difficulty in keeping people apart, Kent Falls State Park and Seaside State Park (Waterford) will remain closed during the entire period of this health emergency. The boardwalk connector from the parking lot at Silver Sands State Park is closed. Park visitors will have access to the beach area.
Fishing Season
---
The fishing season opened early, on March 24. All usual fishing regulations pertaining to licensing, methods, catch-and-release areas, and length limits are still in effect. Fishermen should take care to keep six feet apart from each other.
Other
---
Starting June 1, barber shops, hair salons, museums , zoos, and outdoor recreation are open, with restrictions. Social gatherings may include up to 25 people. Places of worship may open at 25 percent capacity.
Public Gatherings
---
Social and recreational gatherings of 50 people or more are prohibited, with the exception of religious and worship gatherings.
Face Coverings
---
As of April 20, 2020, every person in a public place in Connecticut who is not maintaining a gap fo six feet from all other persons must cover their mouth and nose with a mask or cloth face-covering. Similarly, a face covering must be used while occupying a taxi, car, ride-sharing or mass public transit.