Fishing locations in New Haven/South Central Connecticut are easy to find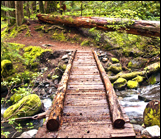 entrances off Hosley Avenue Branford, CT Phone: 203-401-2654
Lake Saltonstall has nine miles of trails for hiking, biking, and wildlife watching, and it also is a great freshwater fishing locations. The lake is stocked. A wheelchair-accessible floating pier is located on site. A fish shack is located just off Hosley Avenue. Boats are available for rent. The shack is staffed during fishing season.
Permitted Uses: This site requires a Regional Water Authority permit. No motored vehicles allowed. Fishing is allowed by state permit. Swimming are dogs are prohibited.
Directions: Lake Saltonstall can be reached via I-95 Exit 52 to Route 1. There are two gated entrances off Hosley Avenue.
200 Mount Carmel Avenue Hamden, CT, 06518 Phone: 203-287-5658
Hiking and trout fishing are best activities at this ridge top park overlooking New Haven
1288 Boston Post Road Madison, CT Phone: 203-245-2785
Very large park on Long Island Sound offers swimming, salt water fishing, boardwalk, lots of camping sites
Saltwater fishing is done from this vast shoreline park on Long Island Sound. See
full description
of Hammonasset Beach State Park.