Wedding venues in Mystic CT can host your dream wedding
20 Coogan Boulevard Mystic, CT, 06355 Phone: 860-572-0731
A romantic and historic setting for the wedding of your dreams
Plan your wedding in this charming, historic and scenic town at Hilton's versatile celebration venue. The elegantly decorated Grand Ballroom offers 3,256 sq. ft. of customizable space that can be divided into three separate and stylish rooms with every amenity to create a rehearsal dinner, ceremony and reception that meets your desires. The Commodore parlor room is your spacious bridal suite. With impeccable attention to details, event specialists will guide you through a stress-free planning process to help you translate your vision from décor to menu options. Block booking is available to ensure your guests are comfortable in rooms and suites. The in-house restaurant and lounge and the magic of Mystic Seaport, Olde Mistik Village and more await your arrival.
One Railroad Avenue Essex, CT, 06426 Phone: 860-767-0103 Toll-Free: 800-377-3987
Begin Your Life Together In a Memorable Riverside Place
A Connecticut wedding near the banks of the lush, undeveloped Connecticut River, a historic watery boulevard that flows from Long Island Sound to the Canadian border, would be beautiful all by itself. If you add the options of a ceremony or reception on the Mississippi-style riverboat Becky Thatcher or a 1920s-era steam train, you are creating a memorable day and extra-romantic celebration for everyone involved. Essex Steam Train & Riverboat can off those venues, along with an art gallery, event hall, or shaded lawn at the historic Essex station. Fans of historic railroads or river travel would love such a theme, but loving the gorgeous Connecticut countryside is enough all by itself. In-house catering with exceptional menu items is prepared and presented by an attentive staff.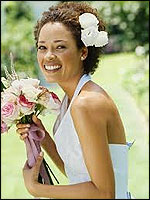 36 Main Street Essex, CT, 06426 Phone: 860-767-1776
Charm and ambiance that makes every wedding unique
At the Griswold Inn, set in picturesque Essex, Connecticut, charm, character, and excellent service make every wedding a memorable event. Founded in 1776, our inn is one of the oldest in the country, and every effort has been made to preserve the historic ambiance. We offer dining venues for weddings of every size. Our largest accommodates 150 diners. Each room showcases part of our acclaimed art collection. Our talented chefs have prepared wedding menus that you can customize to make uniquely yours. Select wines from our award-winning wine list. After the bash, spend the night with us. We have 33 charming rooms, no two exactly alike. Most are furnished with antiques, period reproductions and Leonard's Beds - yes, the same Leonard's that has supplied The White House.