Farmers markets of Litchfield Connecticut offer fresh fare
Summer and Winter locations; see description below Litchfield, CT, 06759 Phone: 860-567-8302
Vendors sell seasonal fresh or cold-stored fruits and vegetables; herbs and mushrooms; eggs and pasture-fed beef, bison and lamb; artisan breads; pies, cider doughnuts and baked goods; jams, jellies, chutney, and sauces; artisan chocolates; goat and cow cheese; honey; maple syrup; balsamic vinegar, olive and grape seed oils; and goat milk soaps. Music, guest artists, children's activities and workshops are offered most market days.
2016 Summer Location, Dates, and Hours: Center School Parking Lot, Woodruff Lane, Litchfield; June 18- October, 2016; Saturdays; 10 a.m.-1 p.m.
Winter Location, Dates, and Hours in 2015-16: November 2015 - May, 2016; Litchfield Community Center, 421 Bantam Road, Litchfield; Saturdays, 10 a.m. - 1 p.m. January to May market is every other Saturday.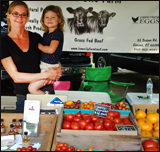 Town Hall, 19 Maple Avenue Norfolk, CT Phone:
Locally produced fruits and vegetables as well as creations of some artisans from the region will be featured. Also for sale will be breads, cheese, eggs, honey, syrup, plants, flowers & herbs. There's live music and there will be an occasional chef's demonstration using the foods for sale at the market and/or children's activities. The market takes place in front of Town Hall in summer and inside the Town Hall building in winter; same address all seasons. Email: Theresa Cannavo at manager@norfolkfarmersmarket.org.
Summer location, dates, and hours in 2016: May 14 through October 8; Saturdays, 10 a.m.-1 p.m.
Winter location, dates, and hours in 2016:Upstairs at Town Hall, twice a month. Indoor markets dates in 2016 January 9 and 23; February 6 and 20; March 5 and 19; April 2 and 16.
42 Ives Road Goshen, CT Phone:
Wines made on site, organic produce, maple syrup, raw honey, hand-crafted soaps, wooden and fiber crafts, bread and baked goods, food and beverages, always live music.
2016 Dates and Hours: July 2-September 24 on Saturdays, 10 a.m.-1 p.m.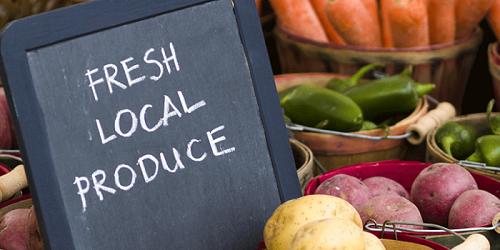 60 North Main Street Kent, CT Phone:
Vegetables of all kinds, cut flower bouquets, strawberry and black raspberry jams, baguettes and baked goods, goat cheese and other cheeses, herbs, honey, sumflowers, maple syrup, grass fed beef, ice cream, cookies, piecs and baked goods, fine art photography, greeting cards, organic clothing, yarns,
Dates and Hours in 2016: Fridays, 3-6 p.m.; Saturdays, 10 a.m. to Noon
Fairfield Hills at Wasserman Way (Exit 11 off I-84 and Route 25) Newtown, CT, 06482 Phone:
This is Connecticut's exclusively organic farmers market featuring heirloom vegetables, flowers, baked goods and lots of artisans with handmade works. Pony rides and a children's play pool are available weekly. The market is on, rain or shine.Pay with cash, WIC FMNP coupons, seniors coupons.
2016 Dates and Hours: June-October on Tuesdays, 2-6 p.m.,