Hartford/Central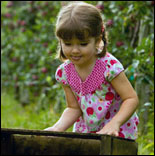 29 Bushy Hill Road Granby, CT Phone: 860-653-4022
Crops: Apples, blueberries, raspberries
Seasons and Hours: Apples are ready for picking in September and October. Blueberries in July and peach varieties in August and September. Raspberries in September. Check conditions on the 24-hour information line at 860-653-4022
Also: Cider mill, fresh cider, cider doughnuts, bakery with pies and tea breads.



Main Library, 6 Monteith Drive Farmington, CT Phone:
Fresh produce, local meats, baked goods, Italian ice, handmade goods, activities for all ages
Dates and Hours in 2017: : July 7 – August 25; Fridays, 3-6 p.m.
483 Matson Hill Road South Glastonbury, CT Phone: 860-633-2789
Crops: Blueberries, raspberries, cherries, nectarines, pears, apples, pumpkins, and plum tomatoes.
Seasons and Hours: Cherries and berries, mid-June-September, Monday-Friday, 9 a.m.-5:30 p.m.; Saturday and Sunday, 8 a.m.-5:30 p.m.; tree fruits, pumpkins, and tomatoes, mid-July-October, Saturday and Sunday, 8 a.m.-5:30 p.m.
Also: Farm market with vegetables, herbs, sweet corn, tomatoes, peppers, winter squashes, apple cider, milk and cheeses, bakery products, seasonal flowers. Weekend hayrides to fields. In the fall, check out the pick-your-own pavilion, with picnic tables and concession stand selling hot apple fritters, chicken fingers, hot dogs, fries, bakery items, and much more!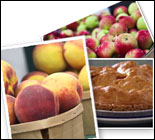 Home Farm, Long Bottom Road, and Sunnymount, Meriden-Waterbury Road Southington, CT, 06489 Phone: 860-229-4240
PYO Crops:
McIntosh, Jonamac, Golden Delicious, Ida Reds, Cortland, Macoun, Empire, Red Delicious, and Mutsu.
Seasons and Hours: Pick-Your-Own season begins around Labor Day with McIntosh and Jonamac apples and continues through late October; Fridays, Saturdays, and Sundays, 10 a.m.-5 p.m., weather permitting.
Also: Adjacent farm market sells fresh pies, apple cider, donuts, fresh picked apples, peaches, pears, and other native produce. Harvest calendar.

1098 Main Street South Glastonbury, CT Phone: 860-657-8158
PYO: Apples.
Season: May- December
Hours: Daily 8 a.m.-6 pm.
Also: Farm stand offers peaches, plums, vegetables, cut flowers, baked goods, honey, maple syrup, pumpkins, and apple cider. E-mail mberruti1950@yahoo.com.