Museums in Hartford, Connecticut range from fine art to circus history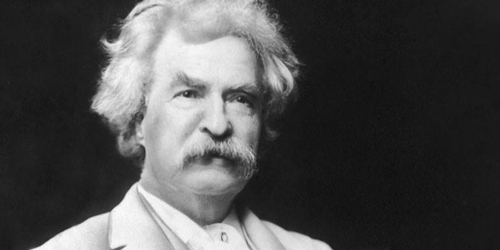 351 Farmington Avenue Hartford, CT, 06105 Phone: 860-247-0998
A national historic landmark, the Mark Twain House & Museum offers visitors an opportunity to learn more about Mark Twain, his family, the historic house, and the author's legacy. Take tours of the historic home where the man himself lived and wrote his most famous works including Tom Sawyer and Huckleberry Finn. Visit the Museum Center which houses a permanent exhibition on Twain's life and work, a theatre showing a Ken Burns mini-documentary on Twain, and a changing exhibition space that features an array of views on the great author. House tours run daily beginning at 9:30 A.M. with the last tour leaving at 4:30 P.M., while the Museum Center is open for self-guided visitation during regular hours.
67 Main Street, Steamboat Dock Essex, CT, 06426 Phone: 860-767-8269
A year-round adventure through nature, history & life on the sea
Discover the exciting history and spectacular environment of New England's great river at the Connecticut River Museum, located in beautiful Essex Village. Bring your family and explore the exhibits! Climb aboard a replica of the Turtle submarine and find out what it was like to be a submarine pilot during the American Revolution. Walk all 410 miles of the River in our vertical gallery, filled with fantastic aerial photos and a whimsical mural of the River. Learn the stories of people and the River from Native Americans through the present in our three floors of exhibits. You can also explore our surroundings - enjoy a picnic lunch next to the river, or a relaxing canoe or kayak ride through the quiet coves.
The Connecticut River Museum offers seasonal exhibits and programs as well. Come November – February for the magic of our annual Holiday Train Show; in February and March to see the wintering Bald Eagles on our EagleWatch Boat Tours; or spend a summer day sailing on the River on the historic wooden sailing ship Onrust.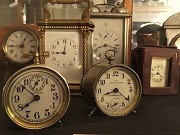 100 Maple Street Bristol, CT, 06010 Phone: 860-583-6070
Learn how we keep things ticking
Did you know that Connecticut played a major role in revolutionizing the clock and watch industries in America? Learn about the innovative geniuses who made this happen at the American Clock & Watch Museum in Bristol. Connecticut. We've got everything from sundials to shelf clocks, chronometers to character watches, and everything in between. You'll find over 5,500 timepieces, one the largest collections of American timepieces in the world. Enjoy their ticking and chiming as you stroll through the museum's eight galleries. Join us for special programs where you can learn about the rarity and history of your special clock or watch.

Winter Hours (thru March 31, 2017): Fridays, Saturdays & Sundays 10am - 5pm
77 Forest Street Hartford, CT, 06105 Phone: 860-522-9258
A National Historic Landmark, the Harriet Beecher Stowe Center offers visitors a lens through which to understand the impact of 19th century events on 21st century headlines. Harriet Beecher Stowe wrote the anti-slavery novel, Uncle Tom's Cabin in 1852. The world was never the same. The Stowe House experience takes visitors through Stowe's home to consider and discuss ideas, ideals and realities. The experience is enriched with the Center's historic collections and guided by knowledgeable interpreters. The Stowe Visitor Center offers exhibits and films. The surrounding ever-blooming gardens are an oasis of peace and beauty in this busy urban neighborhood. Open year round, check website for tours, programs and events (Park once and visit both Stowe and Twain with a combination ticket).
The Trash Museum
211 Murphy Rd. Hartford, CT, 06114 Phone: 860-757-7765
Educational facility, tours and hands-on exhibits on solid waste management and recycling, including the "Temple of Trash;" adjacent to recycle center. Hours: Wednesday-Friday, noon-4 p.m. Admission: $3 per person. Information: http://bit.ly/dMNx3K
Connecticut Science Center
250 Columbus Blvd. Hartford, CT, 06103 Phone: 860-724-3623
A visit to the Center is a high-impact learning experience in a green, clean, bright, and stimulating environment. Adults and children alike will find entertainment and educational value in hands-on, engaging, and exciting exhibits and programs that emphasize current science and science you can use every day. Open year-round. Hours Tuesday-Sunday, 10 a.m.-5 p.m. Admission: Adults, $21.95; seniors above age 65, $19.95; youth ages 3 to 17, $14.95. Information: www.ctsciencecenter.org
Connecticut Trolley Museum
58 North Road (Route 140) East Windsor, CT, 06088 Phone: 860-627-6540
Three-mile round trip ride on antique trolleys. Tour the Visitor's Center display and stationary trolleys. Gift shop, deli and cafe. Hours: Charters only from January through March; April to Memorial Day, Saturday, 10 a.m.-4 p.m., Sunday 1-4 p.m.; Memorial Day to Labor Day, Monday, Wednesday, and Saturday, 10 a.m.-4 p.m.; Sunday, noon-4 p.m.; Sundays in October, Pumpkin Patch rides Admission: Adults, $8.50; seniors, $7.50; children age 2-12, $5.50. Information: www.ct-trolley.org.
New Britain Industrial Museum
185 Main Street New Britain, CT, 06051 Phone: 860-832-8654
This history of manufacturing in Central Connecticut is detailed in this museum, featuring exhibits of products made in the region over the past 200 years. Hours: Monday, Tuesday, Thursday, Friday, 2-5 p.m.; Wednesdays. noon-5 p.m. Admission: free. Information: www.nbim.org/
Old Manchester Museum
126 Cedar Street Manchester, CT, 06040 Phone: 860-647-9983
Local historical artifacts including Pitkin Glass Works, Cheney Brothers Silk Mills, Bon Ami Soap Co., military memorial. Manchester Sports Hall of Fame, research and genealogy library, gift shop. Hours: Weekends, 10 a.m.-4 p.m. Admission: Adults, $2; children age 16 and younger, free. Information: http://bit.ly/SPcftr
Imagine Nation Children's Museum
1 Pleasant Street Bristol, CT, 06010 Phone: 860-314-1400
This science museum for kids age 2 to 10 is packed with fun exhibits that allow children to dig into science projects and experiments of all kinds. Some activities that will fascinate children are the Sandsational Sand Pendulum; the Gravity Well; the Tuning Fork Table; a construction zone; Dolls of the World; and Waterplay. Hours: Wednesday-Friday, 9:30 a.m.-5 p.m.; Saturday, 11 a.m.-5 p.m.; Sunday, noon-5 p.m. Admission: $4 per person. Information: www.imaginenation.org.
Museum of Connecticut History
231 Capitol Avenue Hartford, CT, 06106 Phone: 860-566-3056
Historic documents, including Connecticut's Royal Charter, are just part of the exhibit material in this museum. Special exhibits feature Colt firearms, Connecticut's Governors and changing exhibits. Hours: Monday-Friday, 9 a.m.-4 p.m.; Saturday, 9 a.m.-2 p.m. Closed on state holidays Admission: free. Information: www.museumofcthistory.org/
Luddy/Taylor Connecticut Valley Tobacco Museum
Northwest Park, 135 Lang Rd. Windsor, CT, 06095 Phone: 860-285-1888
Displays of artifacts and history of "Tobacco Valley." Tobacco curing shed houses exhibits of early and modern equipment. Other facility exhibits photographs, writings, and other documents. Hours: March-mid-December, Tuesday-Thursday and Saturday, noon-4 p.m. and by appointment Admission: Free. Information: www.tobaccohistsoc.org/
Webb-Deane-Stevens Museum
211 Main Street Wethersfield, CT, 06109 Phone: 860-529-0612
This museum consists of three houses, each built in the 18th century. Two are now National Historic Landmarks, with each furnished to represent a different period in American history. In 1781, on this site, Washington and his partners planned their strategy that led to the American victory at Yorktown. Tours begin every hour on the hour up until 3 p.m.
Admission: Adults, $6, seniors, $5, students, $2.50.