Attractions in Hartford/Central, CT, offer indoor and outdoor and historic adventures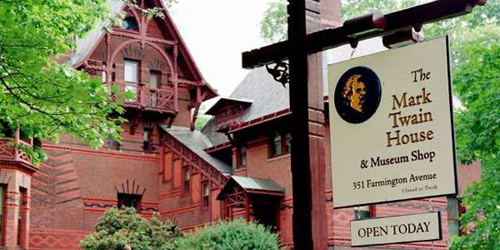 351 Farmington Avenue Hartford, CT, 06105 Phone: 860-247-0998
Voted #1 Fan Favorite Destination in Connecticut, the Mark Twain House & Museum offers visitors a chance to explore the home of one of America's greatest author, where he lived for 17 years and wrote some of his most famous works like Tom Sawyer and Huckleberry Finn. The Museum Center hosts informative exhibitions, documentaries, a café, and a museum store with one of a kind memorabilia. Tours run daily beginning at 9:30 A.M. with the last tour leaving at 4:30 P.M. while the Museum Center is open for self-guided visitation during regular hours.
77 Forest Street Hartford, CT, 06105 Phone: 860-522-9258
History comes alive at the Harriet Beecher Stowe Center
What do visitors say about the Stowe Center? "My family and I agreed this is one of the best tours we've ever had…. "Surely a must for all travelers to New England"… "This is a place for lively discussions." Harriet Beecher Stowe's words changed the world. The Stowe Center's visitor experience – tours, programs and exhibits – highlight her impact on American life and inspire you to understand today's headlines in the lens of history. And all this in the setting of Stowe's 19th century home, with the Center's historic collections an integral part of the tour experience. Historic interpreters guide and engage without lecturing. Open year round, check website for tours, programs and events (Park once and visit both Stowe and Twain with a combination ticket).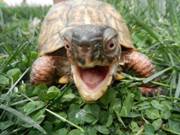 950 Trout Brook Drive West Hartford, CT, 06119 Phone: 860-231-2824
Spend a fun day and learn a thing or two you won't forget
The fifth oldest children's museum in America opened in 1927 to increase the understanding of science and nature for young children and families. It's now a haven for teachers and students offering interactive labs, workshops, multi-sensory exhibits and demonstrations. Children enjoy the live wildlife sanctuary and Conny, a life-size replica of a sperm whale. There's the state-of-the art digital science dome planetarium where you can fly to Mars, experience a supernova, or travel to another solar system. There are shows and movies, vacation camps, birthday parties, scout activities, and special events. Roaring Brook Nature Center in nearby Canton offers environmental exhibits, nature programs, concerts and acres of outdoor hiking, bird watching, and winter cross-country skiing.
One Constitution Plaza Hartford, CT, 06103 Phone: 860-787-9640
Since 1974, the Central CT Regional Tourism District has marketed and promoted the Hartford region as a convention and meeting destination. We provide complimentary services to all convention and meeting planners. We can assist you in finding a meeting facility, provide promotional literature and much more. For more information, please call us at (860)787-9640.