Farmers markets of Fairfield Connecticut offer fresh fare

winter: New Canaan Nature Center, 144 Oenoke Ridge Road; summer: Old Center School, South Avenue and Maple Street, and Main streets New Canaan, CT Phone:
This year-round, rain-and-shine market brings together local and regional food and craft vendors for your shopping pleasure. Some vendors include Shortt's Organic Farm, Uncle Buck's Secret Gardens, Bridget's Breads, and Lulu's Southern Pies.
Summer Location, Dates and Hours: Old Center School at South Avenue, Maple and Main streets; late April to early December on Saturdays, 10 a.m.-2 p.m.
Winter Location, Dates and Hours: New Canaan Nature Center, 144 Oenoke Ridge Road; January through March; Saturdays, 11 a.m.-2 p.m.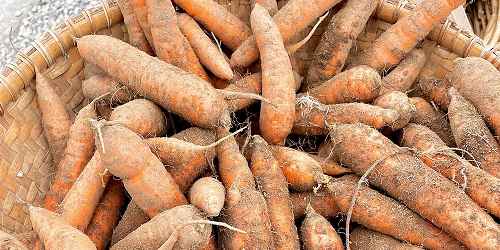 50 Imperial Avenue Westport, CT Phone:
This popular farmer's market brings local and regional treasures to your fingertips, including produce, meat, dairy items, flowers, teas, hand made soaps, shellfish, and more! Dogs are not allowed at the market.
Summer Dates and Hours: May 18-November 9 on Thursdays, 10 a.m.-2 p.m.
Goodwives Shopping Center, 25 Old Kings Highway North Darien, CT Phone:
This market has got everything to kick off the season: organic produce, fresh cut herbs and flowers, hanging baskets, honey, free range eggs, non-hormone beef, goat milk soaps, pies and pastries, and a whole lot more. This market was voted Connecticut's best for a reason! Open rain or shine.
Dates and Hours: Late May through late November; Wednesdays, 11 a.m.-4 p.m.

Commuter Parking Lot off Exit 3 at Arch Street and Horseneck Lane Greenwich, CT Phone: 203-380-0580
The Greenwich Farmers Market will offer unique annuals and perennials for the garden, fresh herbs, greens, juicy ripe greenhouse tomatoes, jams and jellies, yogurt and cheeses, breads and pastries, farm fresh milk and eggs, freshly cut roses, and a whole lot more. What makes this market special is its Producers-only policy, which means that the items you'll buy come straight from the farm or crafter, into your hands! Pets are not permitted. Email: gfm-ct@optimum.net.
Dates and Hours: May 20 into December; Saturdays, 9:30 a.m.-1 p.m.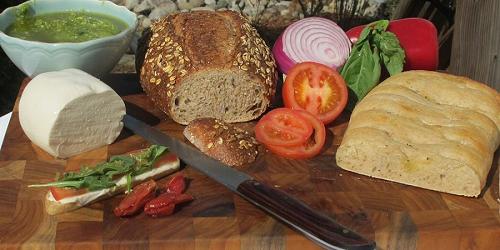 Greenfield Hills, 65 Hillside Avenue Fairfield, CT Phone:
This is the place to find fresh, locally grown fruits and vegetables in the Greenfield Hills area. The quaint little market provides the area with fresh fruits, vegetables, herbs, organic produce, eggs, baked goods, and more. Occasional weekly events take place, such as summer concerts on the green, food demonstrations, and more. This is a delightful little market that has blossomed into a must attend weekly family event.
Dates and Hours: May through mid-October on Saturdays, 11 a.m.-4 p.m.