Editor's Choice - Mystic Connecticut
Mystic Itinerary Day One
Breakfast
Fuel your journey with a hearty breakfast at Kitchen Little at the Marina on Mason's Island. The bountiful food makes this place a local favorite. Get out to this pretty island at the mouth of the Mystic River via Route 1 to Mason's Island Road.
Morning -- Explore Aquarium or Vineyard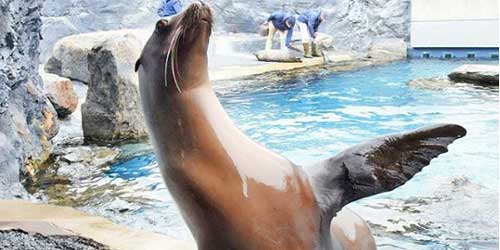 Indoors --
It's easy to spend hours in the Mystic Aquarium, a marine life conservation habitat and family aquarium! Learn about native and remote species like fur seals, African penguins, and beluga whales. Daily sea lion shows, petting areas, Titanic exhibit.
By Car --
If you had breakfast at Kitchen Little, add a drive around Mason's Island and enjoy views of the Mystic shoreline. Or take Route 184 out of town to Stonington Vineyards. Lovely drive to grape arbor, tours and tastings paired with olives, breads, and cheeses.
Lunch
Mystic Market has two locations at either end of town where hot gourmet meals await you. The market served a huge selection of bakery treats made fresh daily, and over 75 cheese varieties. Mystic Market is an excellent pre-picnic pit stop!
Afternoon -- Stroll a Borough or Village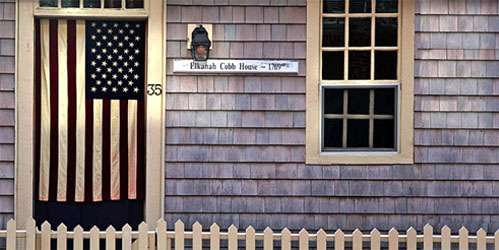 Explore By Car --
Take a waterside drive to Stonington Borough, just 10 minutes east of Mystic along routes 1 and 1A. This beautiful village is full of Colonial-era architecture, and antique shops on Water and Main Streets. Stroll the harborfront to watch the fishing boats.
Shopping --
Visit Mystic Arts Center on Water Street and then stroll and window shop past the many delightful stores on Main Street in downtown Mystic, ending at the Mystic River Park. Next to the park is Mystical Toys of Mystic -- a joy for parents and grandparents.
Dinner
If you have spent the afternoon in Stonington Borough, enjoy dinner at the acclaimed Water Street Café. If you are in or returning to Mystic, a good choice is for dinner is S&P Oyster House, overlooking the Mystic River and Seaport.
Evening -- Try Your Luck at a Casino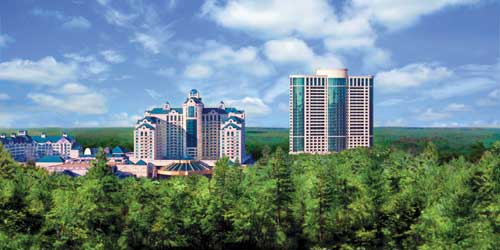 Foxwoods Resort & Casino houses two large theaters – Fox Theater and MGM Grand – so if gambling's not your cup of tea, you can still enjoy this hotspot of world-class performances and restaurants ranging from casual to formal.
Mystic Itinerary Day Two
Breakfast
Bartleby's Cafe on Main Street in Mystic is fun for breakfast. The menu is not vast, but it is adequate and the setting is perfect: cozy chairs, street life to watch through the big picture windows onto Main Street, lots of local people coming and going.
Morning -- Explore Mystic of 1830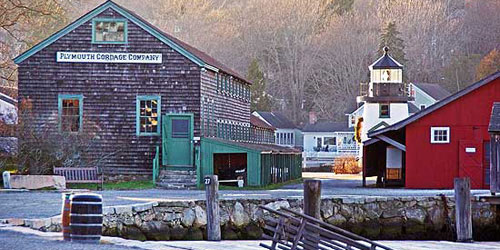 Outdoors on Foot --
Mystic Seaport is a living history museum of an 1830s-era shipbuilding town like … Mystic! See a real whale ship, historic vessels, historic work places like a ship's chandler and barrel maker, and a lighthouse. Browse a delightful and educational gift shop.
Explore By Car --
For a scenic car ride, leave Mystic on Route 215 and drive southwest-ward to Noank, a pretty enclave surrounded by coves.
Lunch
In the middle of a full day, rest your feet and grab a bite to eat at the Engine Room Restaurant. This tavern-inspired American joint serves plenty of appetizers, fresh hamburgers, and a broad selection of craft beers.
Afternoon -- Shop in an Antique Village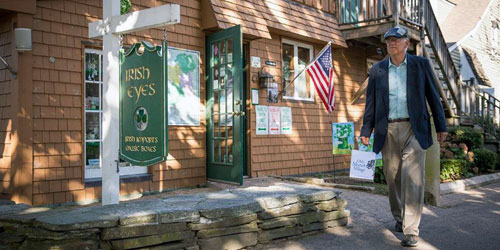 Shopping --
Olde Mistick Village is your Mystic shopping destination, with a nostalgic Colonial village design and over 40 places to shop. You can rest by the scenic duck pond, and check out the Victorian gazebo for events and performances.
On the Water --
Hop aboard Argia Mystic Cruises from Steamboat Wharf for smooth sailing through Mystic Seaport and the surrounding area, complete with a boat tour, refreshments, and passage underneath the national landmark Bascule Bridge.
Dinner
Noank's seaside restaurant Abbott's Lobster in the Rough is a true lobster shack with picnic tables overlooking Fisher's Island Sound. Enjoy the sunset scenery on your way there!
Evening -- Traditional Irish Pub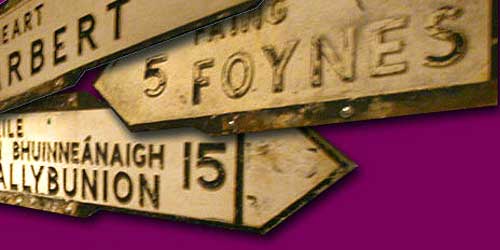 A variety of drinks and cocktails, shepherd's pie and Irish foods, and occasional live music all converge within a cozy, local atmosphere at the Harp and Hound Irish Pub, which is open 'til at least 1 a.m.