10 great and fun things to do in Hartford Connecticut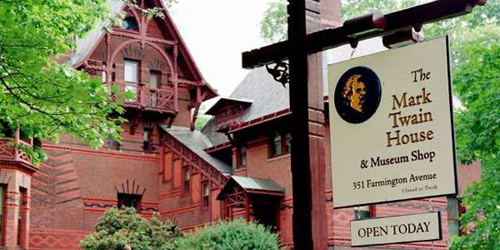 351 Farmington Avenue Hartford, CT, 06105 Phone: 860-247-0998
Come and explore the beautiful home of America's favorite author which was featured in 1000 Places To See Before You Die. Take guided tours through Mark Twain's historical home, visit his personal library, the children's rooms, the servants' wing and his famous Billiard Room where he wrote The Adventures of Tom Sawyer and Huckleberry Finn. Enjoy informative exhibitions and documentaries held in the Museum Center, visit the museum store to discover one of a kind treasures, or grab a relaxed lunch in our Nook Farm Nook cafe. House tours run daily beginning at 9:30 A.M. with the last tour leaving at 4:30 P.M., while the Museum Center is open for self-guided visitation during regular hours.
77 Forest Street Hartford, CT, 06105 Phone: 860-522-9258
Don't Miss the Harriet Beecher Stowe Center in Hartford's Nook Farm
Nineteenth century Hartford was an intellectual mecca for writers, publishers and social thought leaders. Harriet Beecher Stowe came to Connecticut's capitol city as the most famous American women in the world. Her landmark novel Uncle Tom's Cabin, published in 1852, set the world on fire and helped to escalate an international groundswell of opposition to the enslavement of people in the United States. Stowe's Hartford home was her residence for 23 years. The Stowe Center uses the story of Stowe's life to inspire social justice and positive change, with a 21st century tour experience using the historic collections to "paint a picture" of the significance of Stowe's impact and to engage visitors in connecting Stowe's history to today's headlines. Open year round, check website for tours, programs and events (Park once and visit both Stowe and Twain with a combination ticket).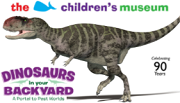 950 Trout Brook Drive West Hartford, CT, 06119 Phone: 860-231-2824
The learning place for fun and adventure
This creative community where learning and fun connect adds a healthy dose of whimsy, geared toward children 2 to 12 years old. Founded in 1927, it's the fifth oldest children's museum in the nation. Its various components offer hands-on, minds-open, child-centered interactive labs, workshops, multi-sensory exhibits and demonstrations. There's a renown science-curriculum-based Preschool program and Connecticut's largest public, digital, and full dome planetarium, and science camps during school vacations. Roaring Brook Nature Center in nearby Canton is our outdoor classroom, with hiking trails, bluebird boxes, and wildlife habitats on 165 acres of the State Wildlife Refuge. The Wildlife Sanctuary takes in unwanted and confiscated Illegal pets, and injured animals. Then there's the mammals, turtles, tortoises, birds, lizards, amphibians, arthropods, snakes and fish - Oh My! Be sure to visit our latest exhibit Dinosaurs in your Backyard: A Portal to Past Worlds.
Fine furniture from beautiful wood is artwork that lives around us throughout daily lives.
Kloter Farms
at 216 West Road in
Ellington
is a family-owned enterprise that started in 1980 as a horse and carriage hobby. The range of products is wide: from gazebos to furniture to children's playhouses. Many items – from jewelry boxes to quilt racks to lazy Susans -- make great gifts, so stop here for some great. Open daily except Sundays. 860-871-1048.
Visit the
Ten Thousand Villages
store at 967C Farmington Avenue in
West Hartford
to browse and purchase folk art, ceramics, textiles, baskets, jewelry, wall hangings, pillows, rugs, mirrors, vases, incense, candleholders, and furniture handmade by artists in the developing world. Enjoy international music, the aroma of gourmet coffee, and rich chocolate. Your fair trade purchase helps improve the lives of thousands of artisans in Asia, Africa, Latin America and the Middle East. 860-233-5470.
Summer and fall in particular are the times for harvesting, cooking, and eating fresh produce grown right where you live. Connecticut has devised a
Farmers Market Trail
– including a very helpful
trail map
– that guides you to farmers markets, with all the details about days, times, locations, and products. These are places with live music, entertainments for kids, hand-made goods and gifts. The Trail map tells you where to find farm-to-table eateries, walking trails, art galleries, and historic sites. The map shows ATMs near markets.
Comstock Covered Bridge in East Hampton, one of Connecticut's last remaining covered bridges, crosses the Salmon River and is limited to pedestrian traffic. The bridge is located within the
Salmon River State Forest
, which covers over 6,000 acres in
Hebron, Colchester, East Hampton
, and
Marlborough
. The forest includes the Airline Trail, which follows an old railroad bed and features the 137-foot-high Lyman Viaduct, providing a wonderful view of the Dickenson Creek valley; a handicap accessible fly-fishing area; and a letterbox hike. 295-9523
Bushnell Park on Trinity Street in
Hartford
is a wonderful public sanctuary that merits a full-day visit. The park is home to a
carousel
that dates from 1914. Created by Russian immigrant craftsmen, the carousel is notable for the horses' flamboyant faces and real horsehair tails. Besides the 48 horses, there are two lovers chariots, 800 twinkling lights, 24-sided pavilion houses, and a Wurlitzer organ. Open Friday through Sunday, from 11 a.m. to 5 p.m. Rides are $1.